Solar Egg, giant golden egg sauna - Luxury Retail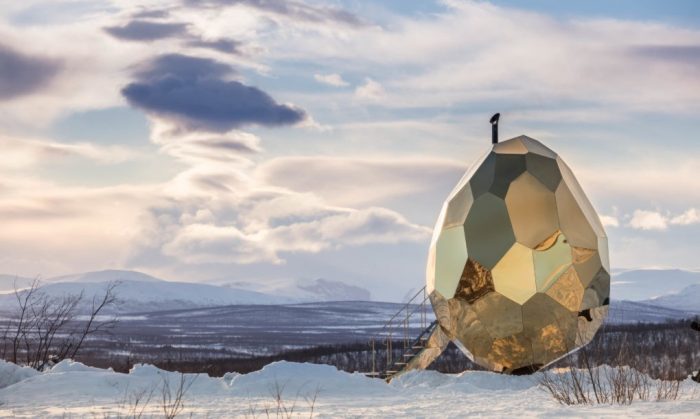 This Gigantic Golden Egg Sauna will warm your days in Sweden
Relaxation has a new meaning in Sweden, where artist duo Bigert & Bergström has imagined this giant golden egg sauna, found in the small ski resort of Luossabacken.
Called Solar Egg, this golden egg concept was hatched for the country's northernmost town, Kiruna, in order to make residents' and visitors' days a bit warmer, while enjoying the blissful snow-covered landscape.

The Swedish mining town of Kiruna is currently facing radical changes, with issues to be discussed inside the Solar Egg – the ideal meeting place to debate the town's future. The Solar Egg is actually part of Bigert & Bergström's strategy to incorporate artwork into climate discussions, although we need to do way more than that before anything positive comes into play.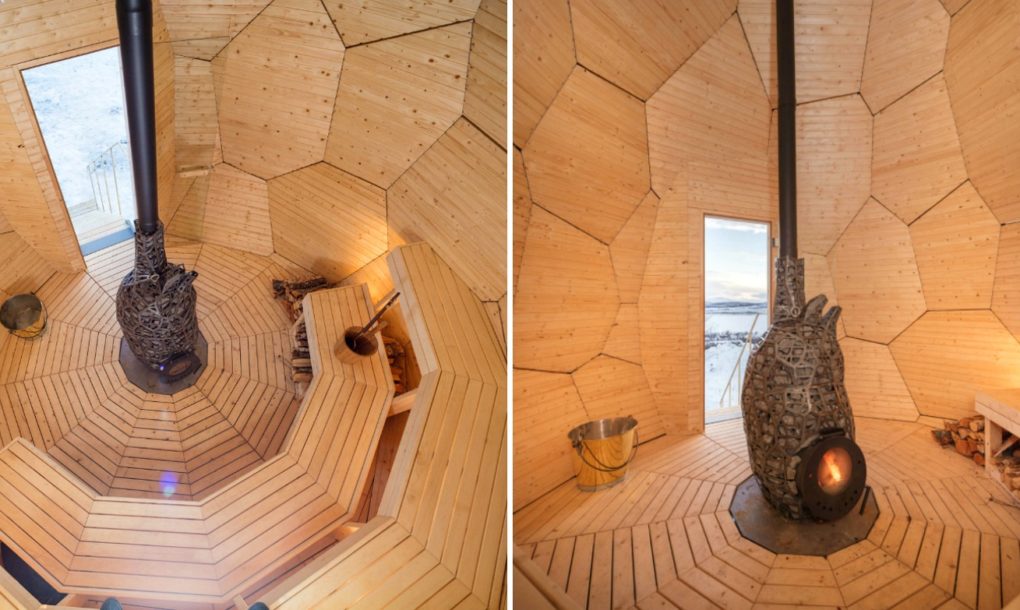 The massive golden egg sauna is made of stainless mirror sheeting, which contrasts beautifully with the snowy landscape around it. The shimmering panels reflect and break up the surroundings into mirrored fragmented images – a design feature meant to represent the complexities which might come from the "heated" debates about climate change and sustainable living.
The egg's interior walls are clad in honeycomb wood panels, with LED lighting, while a large heart-shaped sauna, stove made out of iron and stone sits right in the center.