SCRIBBLE: 100,000 ink colors available in one pen - Luxury Retail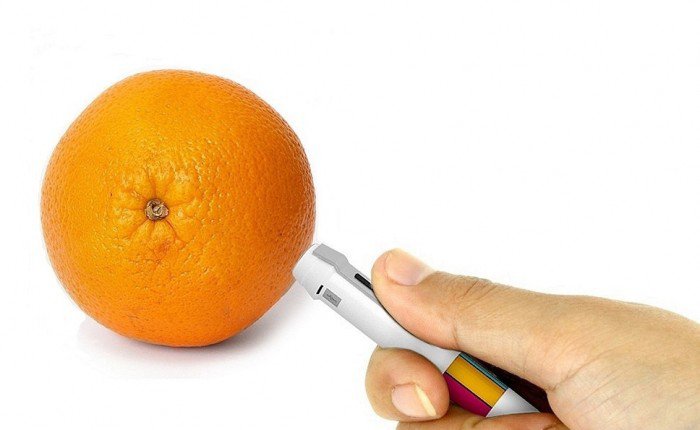 Proving whatever you can dream may eventually come true, the Scribble Pen is a concept designed by Mark Barker and Robert Hoffman set out to realize the dream of countless designers, artists, and doodlers who've imagined a drawing tool which can sample any color in the world and adjust the ink output to match. The Scribble Pen – a little bigger than a tablet stylus – works by using a 16-bit RGB color sensor and ARM 9 microprocessor to detect colors upon nearly any surface, then formulates the scanned hue with a matching CMYK ink for output (it's very similar to a mini-sized computerized house paint mixer found at any home improvement or house paint retailer).
One gigabyte of internal storage equates to a maximum of 100,000 unique colors in the pen's memory; Scribble+, a partner mobile app can further store and display collected colors for use on a tablet or smartphone. For the color blind, kids, interior decorators, homeowners, teachers, artists, photographers, designers and students, the Scribble color picker pen will make copying an exact color, any color from any object, an absolute breeze. With Scribble you can scan, match or compare colors, draw on paper or your mobile device.
A rechargeable lithium-ion battery, micro-USB port and Bluetooth 4.0 connectivity are stock for both versions, Scribble Ink and Scribble Stylus, the only difference being the more affordable capacitive rubber tip-only model works sans customizable ink cartridges. Both models will be available for pre-order via Kickstarter, with sign-up for notifications available online for those who want to be amongst the first to try this intriguing next generation drawing device.