Saint Laurent in Dubai - Luxury Retail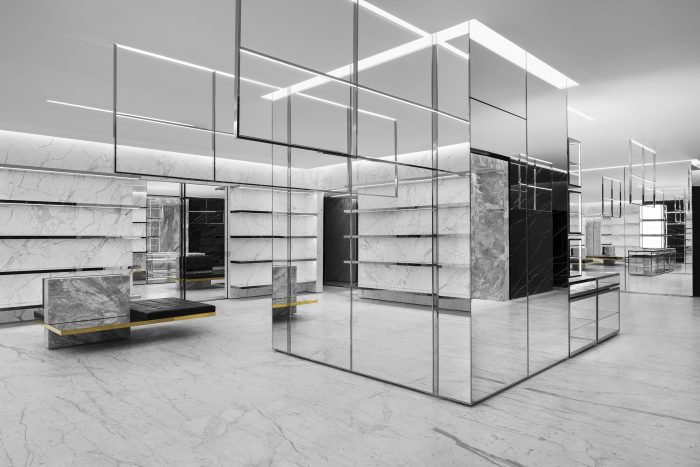 Saint Laurent's New Store in Dubai Mall
Saint Laurent just opened its second store and largest flagship in Dubai; at the Fashion Avenue, in Dubai Mall.
Saint Laurent's flagship offers a complete vision of the brand and perfectly references the Maison's identity, giving us yet another reason to shop the brand's coveted collections.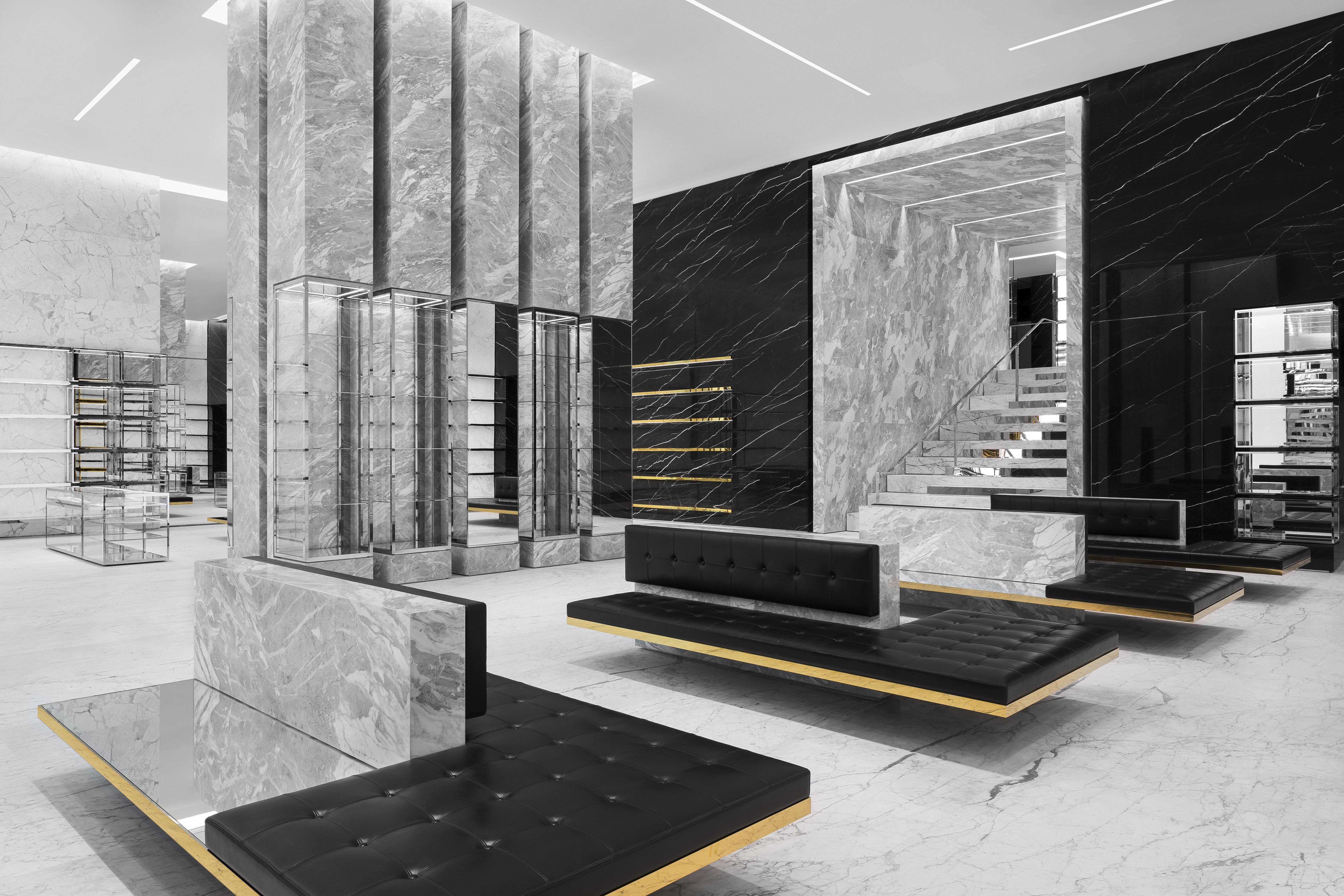 The space embodies the Saint Laurent store concept, a contemporary interpretation of the French modernist movement of the early 20th century. The minimalist sophistication and iconic Art Deco materials echo the brand's characteristic aesthetics, with floors and walls in white Carrara marble, and black silk marble, a monumental staircase in grey silver marble, structures in nickel plated brass and extra clear glass, leather and nickel-plated brass benches, suspended hanging rails and a gold frame showcase.
The boutique, which offers a wide selection of products from all categories including ready-to-wear, leather goods, shoes, sunglasses, and jewellery for women and men collections, covers three levels, boasts a VIP Room with vintage furniture, and features two elevators made in glass, mirror, and polished stainless steel.
The store is located in Ground Floor, Fashion Avenue at The Dubai Mall.
The first Saint Laurent boutique is in Mall of the Emirates and they have also doors in Level Shoe District, Bloomingdale's & Harvey Nichols.