Portable Whiskey Bar By Louis Vuitton - Luxury Retail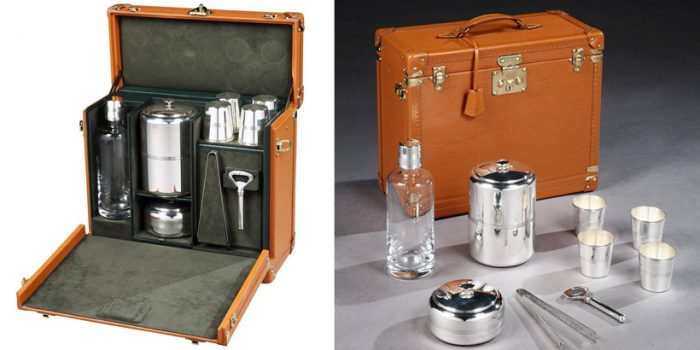 Louis Vuitton, a brand that's often associated with luxury and opulence, is responsible for the creation of a stunning portable whiskey bar that's as functional as it is elegant. Created back in the 1980s, this masterpiece is still in perfect condition, and it boasts a sublime Epi leather lining on its exterior as well as a gold-plated stud, lock, original key and latches. On the inside, it impresses with a deep green alcantara and grained leather lining, and with a heavy glass silver-mounted whiskey carafe, a Thermos-lined ice bucket, and four whiskey beakers.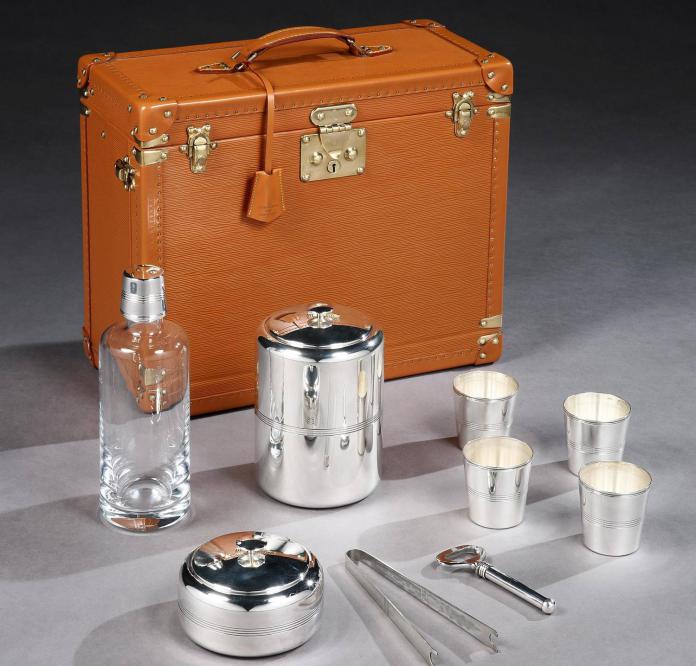 Those of you who want to be able to carry your favorite spirit with you during your travels will definitely appreciate the exquisite craftsmanship of this Louis Vuitton product. For a touch of authenticity, its lock flaunts the number 1079296, while the inner label has a "Louis Vuitton, Made in Paris, 076517" stamp.