The 'fine' collection - Luxury Retail
Pauline Deltour's fine collection for lexon, revamps minaudières
Consisting of a rechargeable bluetooth 'speaker', a 'power bank', a 'cardholder' and a 'key ring and USB', the 'fine' collection, designed by Pauline Deltour for lexon, are contemporary essentials that slip into a handbag on workdays and for weekend escapades. Drawing influence from elegant, parisian minaudières from the early 20th century, the range of mobile, useful and glamorous devices fits our urban and hybrid lifestyles. The line-up, available in gunmetal, burgundy, dark blue and soft gold, uses anodized aluminum as it is a robust but light material, and features precise feminine strokes.
Speaker
Showcasing the group's soft geometry, the tubular 'speaker' is designed like a lipstick, as it requires twisting in order to turn it on and to adjust its volume. This delicate gesture that is traditionally associated with cosmetics, is aided by its vertical grooves. it measures 7 cm x 6.4 cm in diameter, and, like the whole collection, establishes a contrast between femininity and the industrial process.
Power bank
Replacing the parisian need for a cigarette case, the 'power bank' understands societies' newest dependence on mobile phones, by providing them with charge for the whole day. Measuring 8.7 x 6 x 13 cm in diameter, it displays a contrast between smooth and relief, featuring an elastic band that secures the connection cable.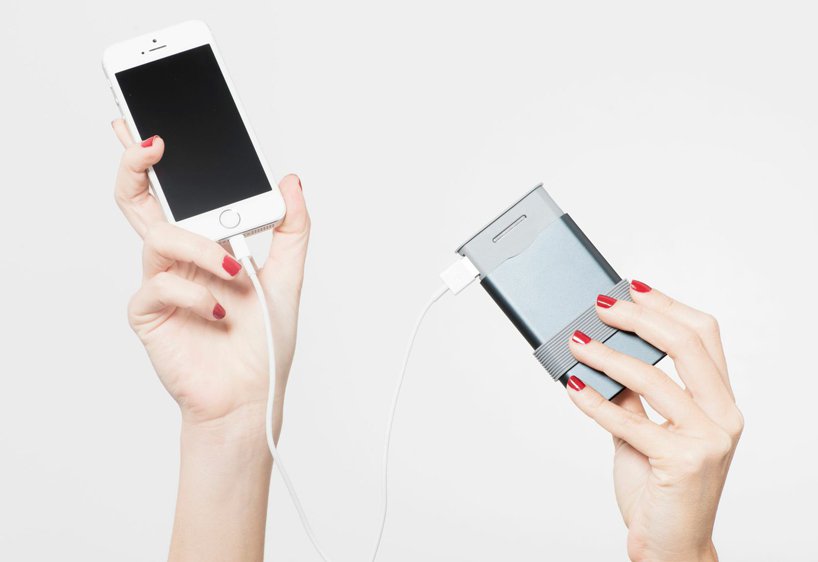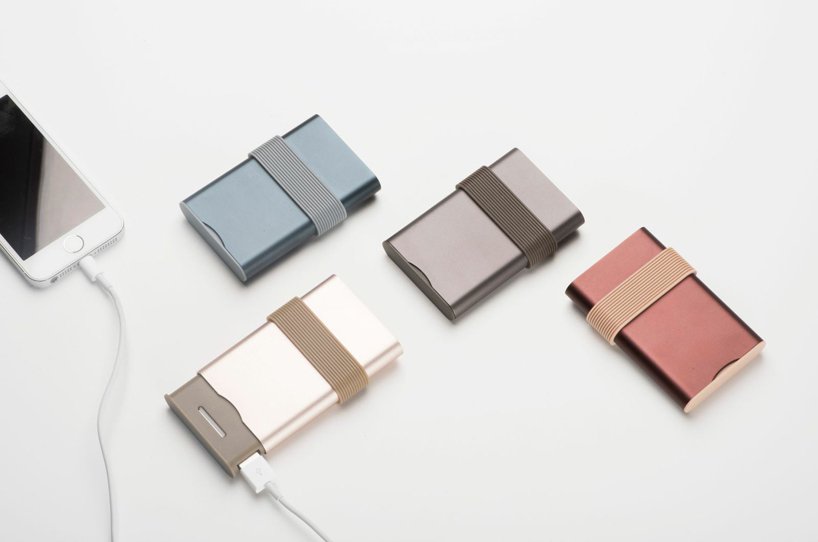 Cardholder
At 9.4 x 6.5 x 1 cm in size, the 'cardholder' is easy to slip into a handbag, providing a dual function for owners. Its two card compartments are separated by a mirror that enables quick make-up touch ups, serving both business and charm in a single unit.
Usb Key and Keyring
Also matching the ranges' small size, the 'ring for keys and USB key' is a modern handbag, carrying 8GBs worth of files and documents. Made from a strip of pure aluminum to illustrate efficiency, its design is a strict and minimalist contour that is reminiscent of a child's whistle.