"Once Upon a Time" in Harrods - Luxury Retail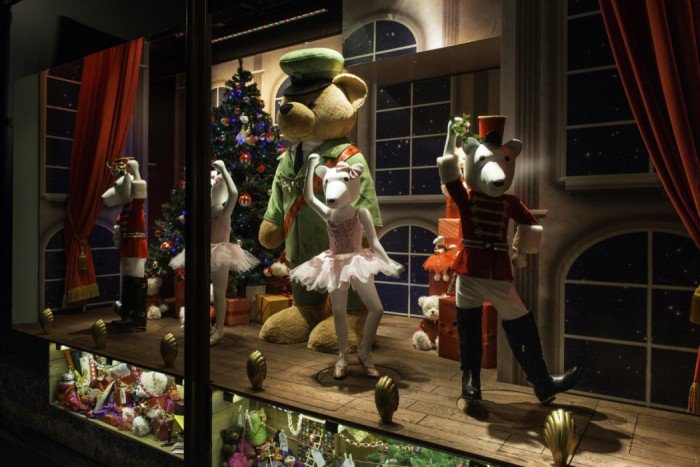 HARRODS UNVEILS FAIRYTALE INSPIRED CHRISTMAS DISPLAY WINDOWS
This year, Londoners have something special to look forward to as the city's favorite department store, Harrods, is upping the ante with their larger than life Christmas window display. The store's original theme "Once Upon a Time" inspires the display with familiar characters like Peter Pumpernickel and Poppy Peasprout making an appearance. While the usual festive scenes filled with moving puppets, lights, nutcrackers, ballerinas and Christmas trees dominate the window, the real magic is beneath the floorboards where a team of hardworking mice set up decorations and prepare for the holidays.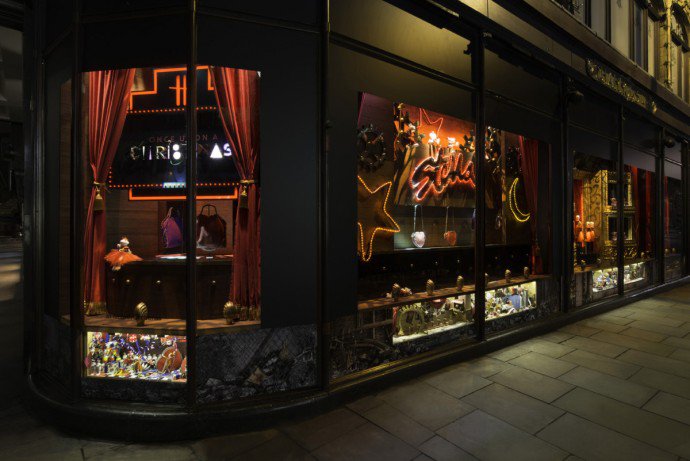 Harrods' aims to capture the hearts and imagination of children with their special "underground" display. "This year, our customers are invited to become the audience and enjoy the festive season's ultimate show. We want to continue to engage with families – children in particular. To achieve this, we raised the windows by 60cm to create the underfloor theatre scenes of Christmas mice preparing for the festivities, installed directly at a child's eye level," said Alexander Wells-Greco, head of visual merchandising at Harrods. The theme is also part of a short animated video that tells the story of Peter and Poppy's behind-the-scenes shenanigans.
Festive fashion also makes an appearance in the store windows. Thomas bear gets some culture at the theatre in the Burberry window, while in another scene a trapeze artist showcases Balenciaga's beautiful Christmas accessories from his high perch. At Stella McCartney, a production line of mice prepare a range of Christmas orders while the Magical Marionette circus tent features the Bottega Veneta AW15 handbag collection alongside the strongman's weights.
The stunning gingerbread house by Rosalind Miller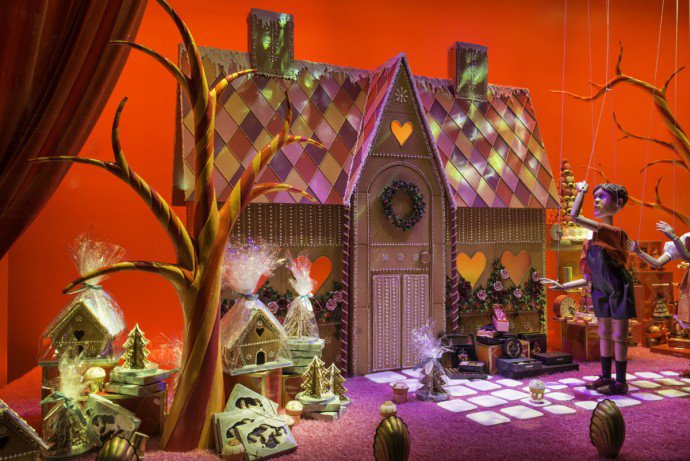 Created using over 42 gingerbread tiles and 200 sugar roof tiles the house weighs around 90 pounds. It took 33 hours to bake not to mention the 20 hours of hand piping, including charming details like a delicate wreath on the door and snow covered roof. Decadent delights from Godiva, East India Company and Ladurée will also form part of the chilly forest scene. If you're as captivated by the gingerbread house, fret not. Harrods will be retailing mini gingerbread mansions in-store for about in-store for around $135.