Leather goods line by Bentley - Luxury Retail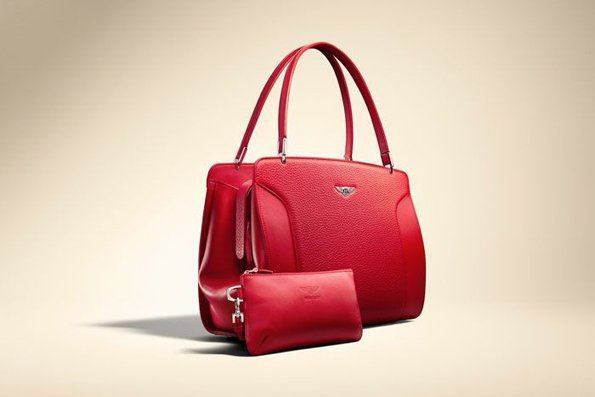 I do not know if Bentley will consider other models out of bags but for now they are two in number, with their small accessories, purses, mirror engraved with the Bentley wings..
Bentley launches in leather … offering a line of bags for women.
His name is a tribute to Diana Barnato Barnato Walker first British woman to have exceeded the speed of sound (and daughter of Woolf Barnato, former president of the firm) and Continental (name of a car model of the brand used since 1952 ).
You may have noticed, these bags are largely inspired by the interior and the details can be found in a Bentley, padded leather, stitching … associated with leather colors house: Imperial Blue, Neptune Blue, Fireglow Red and Linen. This collection was presented there only a few days at Concours d'Elegance at Pebble Beach in California.
Last but not least significant extent, this bag collection has been designated by a French, Vincent of Sartel to whom we owe some creations for luxury leather goods for major international houses (Loewe, Bulgari, Salvatore Ferragamo, Micheal Kors, Ermenegildo Zegna …)