Journey to Paradisios - Luxury Retail
Macy's Flower Show in New York City
Every year Macy's welcomes Spring with the annual Flower Show—a magnificent themed floral extravaganza that takes place in three flagship stores across the country.
This spring, Macy's Herald Square in New York City, Macy's State Street in Chicago and Macy's Union Square in San Francisco celebrate a more than 70-year floral tradition with Journey to Paradisios, Operation: Inspiration, an otherworldly realm of glorious blossoms, lush plant life and amazing flora where visitors experience what could exist in the great beyond.
The theme for this year's show is definitely out of this world-it's called "Journey to Paradisios" and takes store visitors on an otherworldly adventure throughout its multi-story shop.
Macy's unveiled their flower displays to the world, complete with floating planets, rocket ships, extraterrestrial-looking plants, and the cutest aliens you've ever laid eyes on scattered around the arrangements.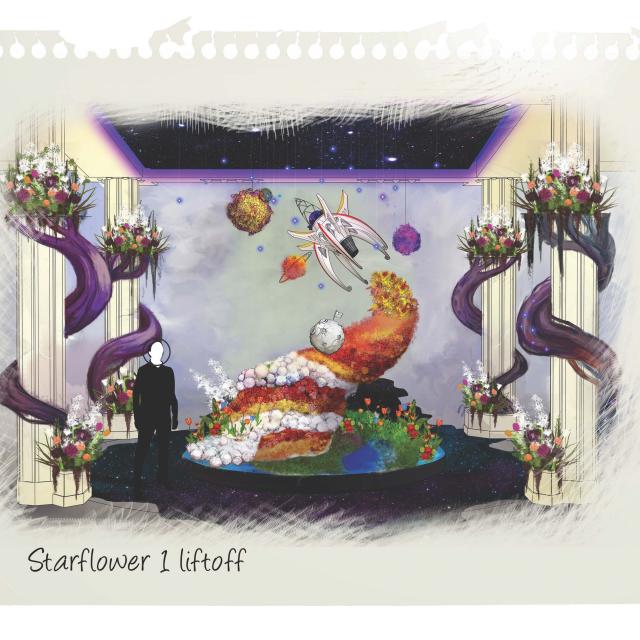 The displays feature more than 5,000 different kinds of plant, tree, and flower species for spectators to marvel at throughout the store. Macy's is also offering special events during the show, like an Interstellar Paint Class and a Cosmic Floral Arrangement class—all for free.