Issey Miyake Ginza 442 New Store Concept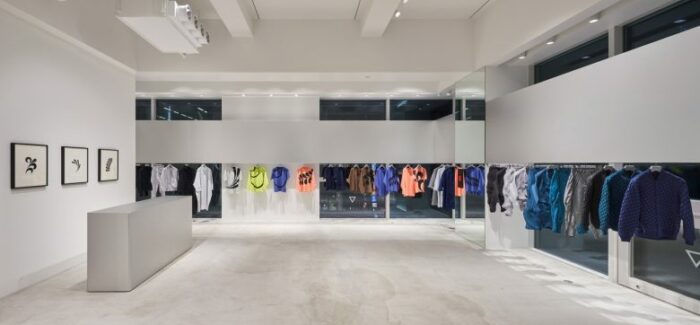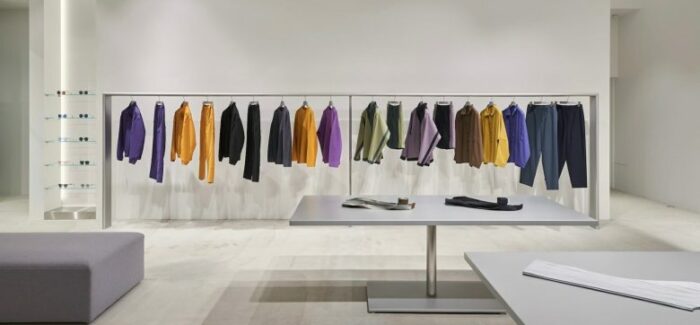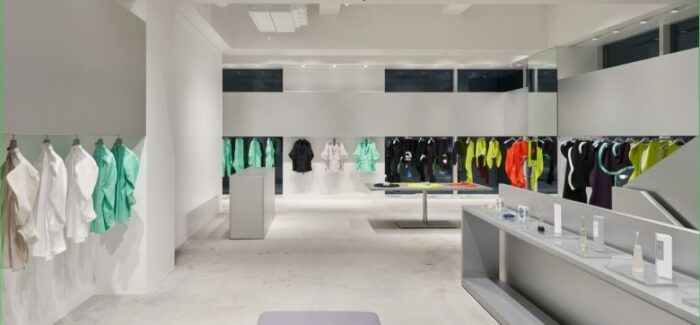 ISSEY MIYAKE GINZA store by Tokujin Yoshioka
A brand new ISSEY MIYAKE store opens in Tokyo, designed by esteemed Japanese designer Tokujin Yoshioka. ISSEY MIYAKE GINZA / 442 — named after it's site address — is a brand new four-floor destination for the legendary Japanese brand.
Dubbed ISSEY MIYAKE GINZA 442, named after its address, the store occupies three floors of a modern high-rise structure, and features an interior design by acclaimed Tokyo-based architect and longtime collaborator Tokujin Yoshioka. The premises walls and ceilings are dipped in an immaculate white hue and paired with concrete flooring, creating a light and airy atmosphere.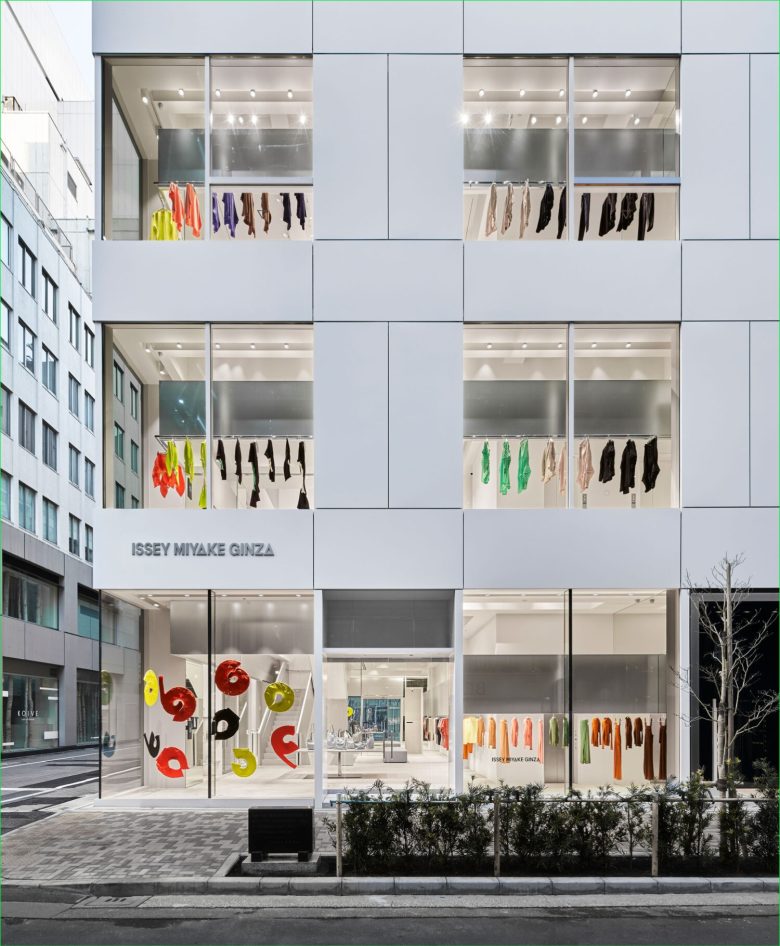 The timeless and restrained interior allows your attention to gravitate directly to the extraordinary garments and product design of ISSEY MIYAKE found inside.
Furnishings are few and simple, comprising furnishing and fixtures crafted from recycled aluminium and using special techniques. The newly opened ISSEY MIYAKE 442 store carries a wide range of ISSEY MIYAKE lines, including ISSEY MIYAKE, IM Men, Pleats Please, Homme Plissé, A-POC ABLE, Bao Bao, Issey Miyake Parfums, and Issey MIyake Watch.
Nestled behind the famed Ginza Wako Department store, and a stones throw from its existing ISSEY MIYAKE GINZA / 445 store (that now also sees a brand new gallery space titled Cube), the new store ISSEY MIYAKE GINZA / 442 is a welcome addition to the historic luxury retail district. With a corner positioning in the heart of Ginza, the sophisticated interior sees plentiful natural light that over the course of the day, changes and adds a dimensionality to the gradient of the silver aluminium detailing.
Yoshioka was parrticularly drawn to the material not only for its superficial aesthetic, but its genuine qualities with light and shadow and its innovative and sustainable production.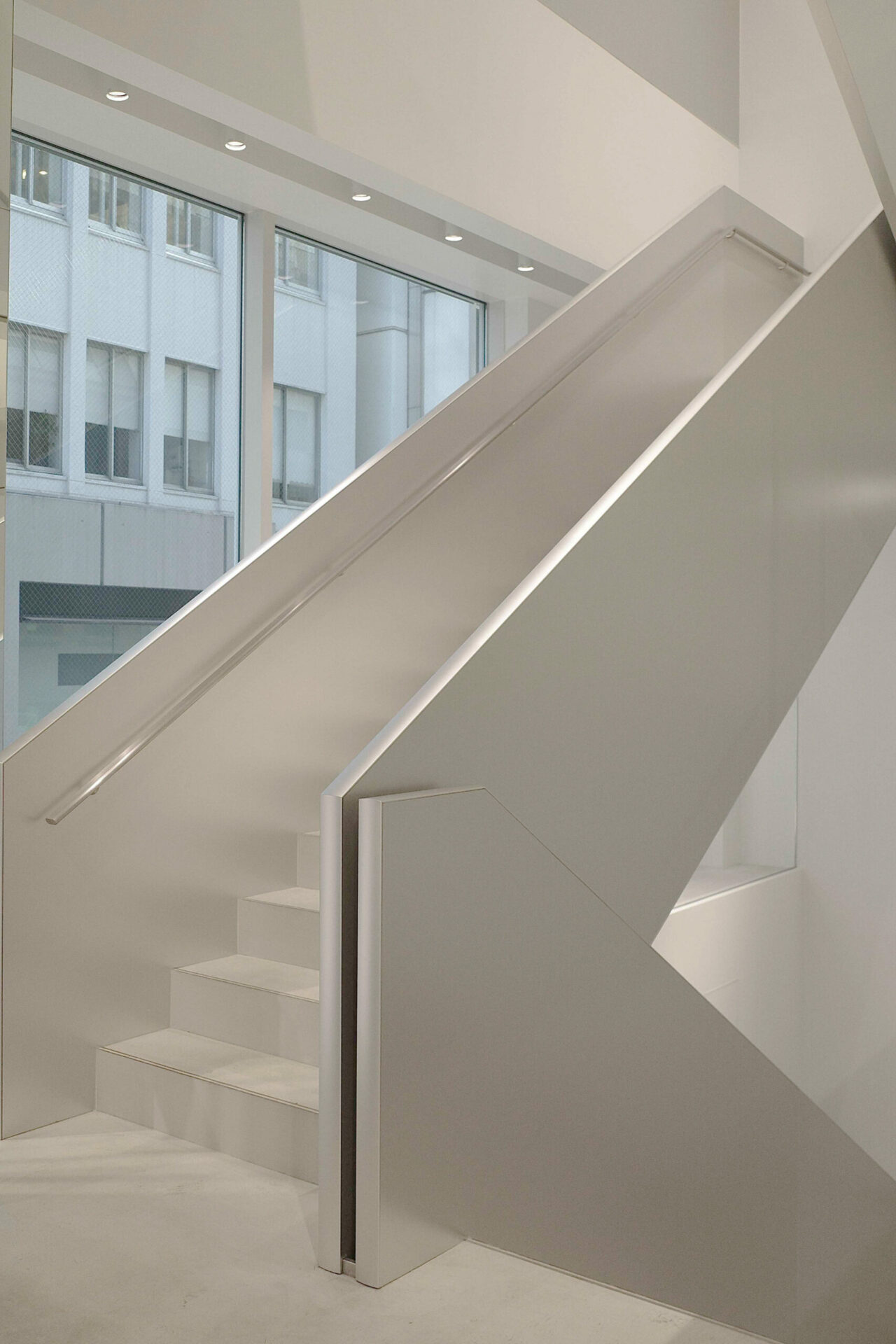 He adds, "I believe that we are in an age where the responsibility and social nature of designing and making is being questioned. I was conscious of creating a space that allows visitors to experience elements that indicate the future, rather than excessive and elaborate design. By using recycled aluminum, a reusable material, to compose the space, I wanted to create an environmentally friendly design while at the same time putting forth the message of the ISSEY MIYAKE brand."