Hotel Sahara Palace Marrakech - Luxury Retail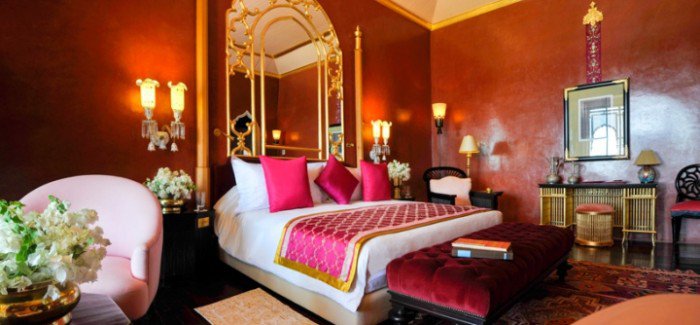 Hotel Sahara Palace Marrakech, Marrakech – Morocco
The majestic Hotel Sahara Palace Marrakech, featuring all the splendors of Moorish, Indian and Venetian architecture, is set on 54 hectares of beautifully landscaped gardens, surrounded by palm trees and olive groves.
The property features 89 well-appointed, spacious guest rooms, including 15 luxurious suites, spread between the main palace and four riads. All rooms and suites enjoy views over the atlas mountains, the palmeraie desert landscape or the pool and gardens. An oasis in the desert, the location of the hotel is right on the outskirts of Marrakech, a half hour's drive from the city's medina.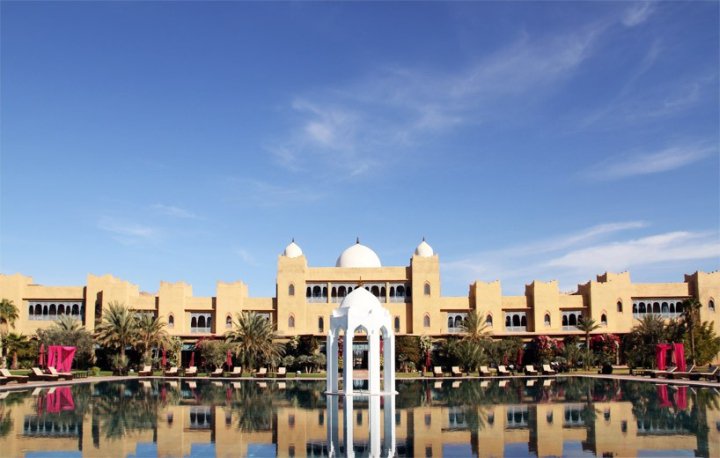 The property was envisioned and designed by the hotel owner in close partnership with the renowned american architect and designer Stuart Church, a full-time resident of tangier since 1960. Considered one of the last orientalists (as writer William S. Burroughs once proclaimed — sadly he passed away in 2014), his work lives on in the magnificent hotel. Church traveled the world in search of new inspiration, including regular 'pilgrimages' to India. He held a real fascination for this country which is evident in his work: a mix of influences from China, India, the south of Europe and Morocco.
The architect of the terracotta mansion (following the diktat of the late King Hassan that all buildings in Marrakech must be either pink or ochre) even directed the landscaping of the lush gardens. With a client list that has included fashion designer Yves Saint Laurent and Kuwaiti royalty, Stuart Church stated often:'minimalism doesn't excite me.'
Stuart Church, the designer of the complex was responsible for everything from the overall site plan down to the delicate floral patterns in the coffered ceilings. He found architectural influences for the layout of his main block in the galleried courtyards of the
Taj Mahal Palace Hotel in Mumbai.