H&M's Hôtel Hennes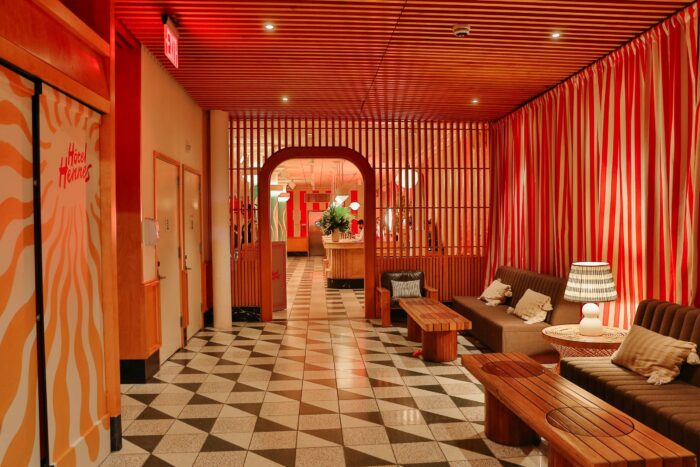 Inside H&M's Whimsical Hôtel Hennes In New York City
Last week, H&M checked into the Lower East Side and unveiled the second installment of Hôtel Hennes amidst the cobblestone backdrop of New York's Freeman Alley. H&M hosted a private party that offered plenty of photo ops amongst the immersive installations.
After all, what is Hôtel Hennes? While guests can't check in for a night's stay, the fictitious establishment is inspired by legendary boutique art hotels and residences. Attendees were welcomed into an immersive and unconventional experience reminiscent of a camp rendition of hospitality in the digital age.
The interactive space is complete with a retro-diner aesthetic café in partnership with Breads Bakery, private photo suites, and a rooftop lounge. The "Take a Chance" rooms make up two entire floors of eccentric environments and five abstract hotel suites set up for memorable photo opportunities. In the lobby, a specialty gift shop housed ceiling-high shelves of bright red Hôtel Hennes merch, with proceeds benefiting the Lower East Side Girls Club.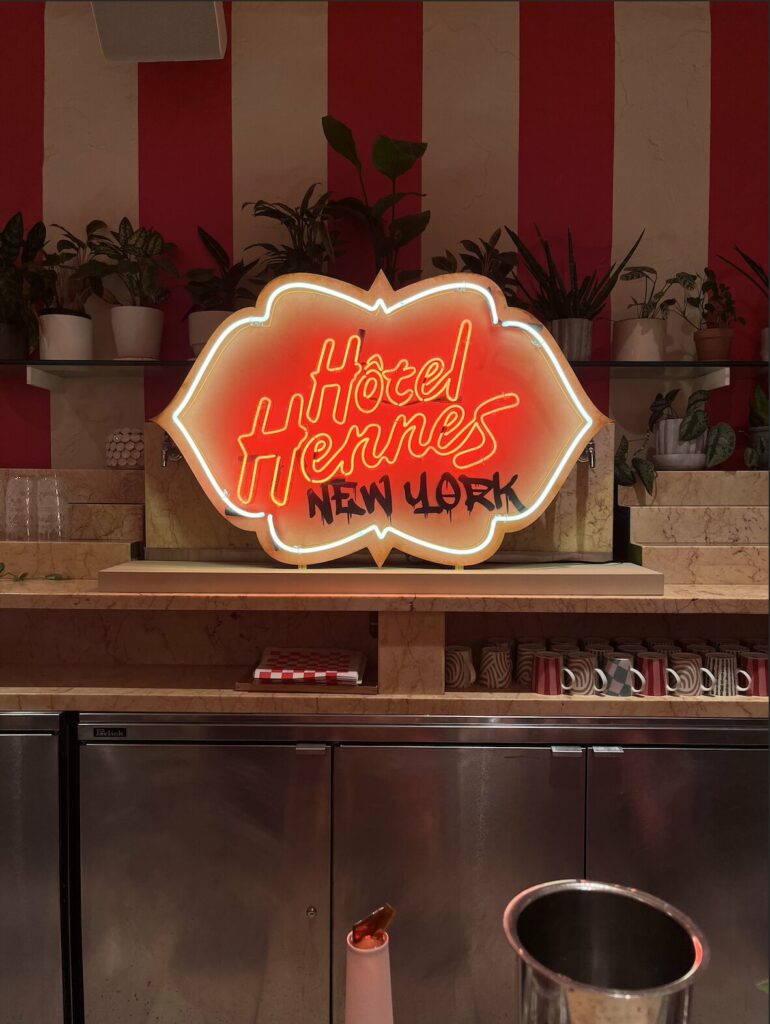 This latest manifestation of Hôtel Hennes follows the transformation of the Sands Hotel in Palm Springs during weekend one of Coachella. There, H&M brought to life the imagined hotel featured in the Spring Summer 2022 brand campaign short film released in April, starring Gigi Hadid and directed by Bardia Zeinali.
"We are thrilled to invite our customers into the world of Hôtel Hennes: a fictional and magical place where our Spring and Summer fashion is celebrated. We look forward to welcoming our customers to the new season at H&M!"
– Ann-Sofie Johansson, Creative Advisor, H&M