Hermès Galop - Luxury Retail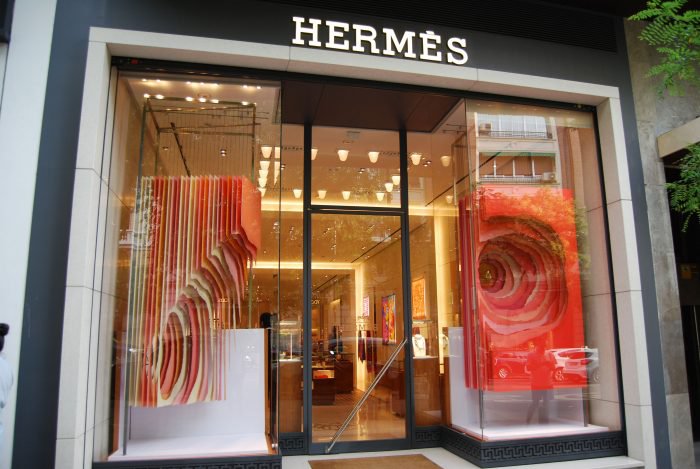 INSTORE produces and installs Hermès Galop's windows display in Madrid
On the occasion of the presentation of Galop, new perfume Hermès, the firm has designed a special windows display of the artist Mathieu Ducournau.
The boutique of Ortega y Gasset Street in Madrid was the place chosen to show it. 
INSTORE has been the company responsible for the production and installation of the windows display. A unique design that puts the perfume in the foreground.
To carry out this project has made a steel structure where they installed wooden panels of different colors creating an image of eroded nature.
The selection of colors by the artist and craftsmanship carpentry team INSTORE give the final result this spectacular windows display for the steel and glass jar Galop is the focus of attention.  A side window and another front with different shades and colors make up this artistic composition of Mathieu Ducournau for Hermès. 
#Hermes windows display, #presentation Galop, #windows display design, #windows display production, #windows display installation