Harley-Davidson's 2015 Freewheeler Trike - Luxury Retail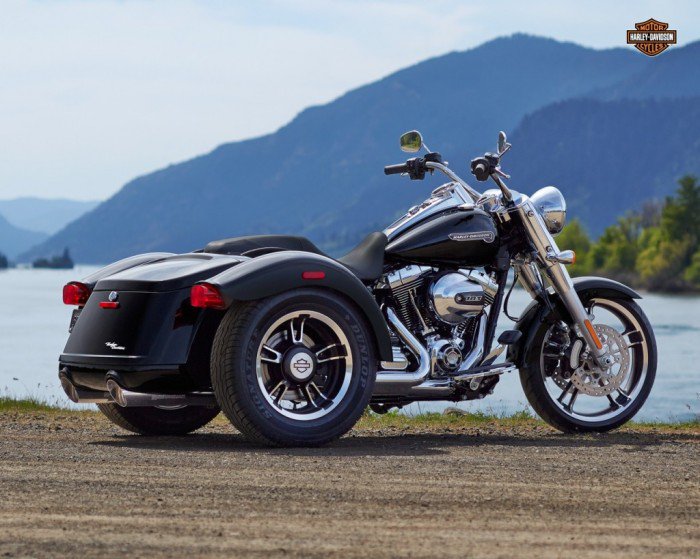 Harley-Davidson's 2015 Freewheeler Trike Is Outstanding
Aptly designed to be used for both relaxing evening rides throughout the city and adrenaline pumping adventures on Route 66, the 2015 Freewheeler Trike by Harley-Davidson is quite the machine. Even though this is not the first (and hopefully not the last) trike ever made by Harley Davidson, this is without a doubt the best one yet, and that's because it was upgraded extensively in order to ensure a smooth ride and an enjoyable experience for the rider and passenger alike.
By adding a series of air adjustable suspensions and by upgrading the grab rails, Harley-Davidson's experts managed to improve passenger comfort dramatically, but they also thought about making the driver's job easier by bettering the hand-operated controls and by adding cruise control as a standard feature. Furthermore, the rider floorboards now flaunt a heel-toe shifter as well as a foot controlled parking brake.
In terms of power, the 2015 Freewheeler Trike boasts a Twin Cam 103 engine that has a displacement of 1,690cc. This engine delivers no less than 104 lbs-ft of torque and is mated to a Cruise Drive 6-speed gearbox that includes an electric reverse system. If 2 wheels are not enough for you and 4 are too many then this trike might be the perfect choice.