Hard Rock Hotel Shenzhen - Luxury Retail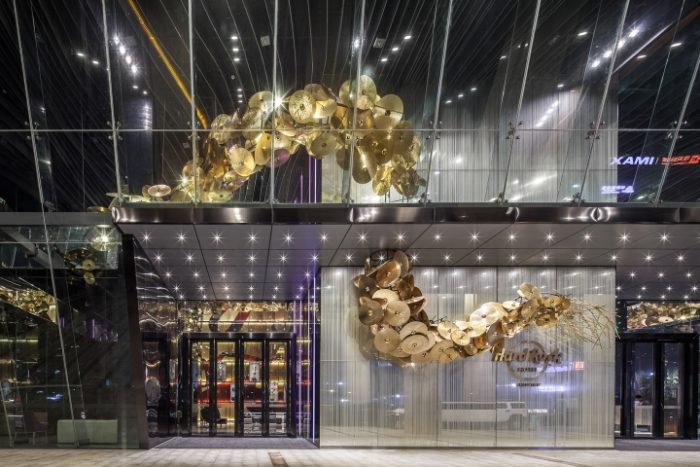 Hard Rock Hotel Shenzhen by CL3 Architects Limited, Shenzhen – China
Hard Rock Hotel Shenzhen is the first Hard Rock Hotel to open in China Mainland. Although Hard Rock Hotel is a very successful brand internationally, it is still very respectful of the high level expectation that Chinese customers are used to.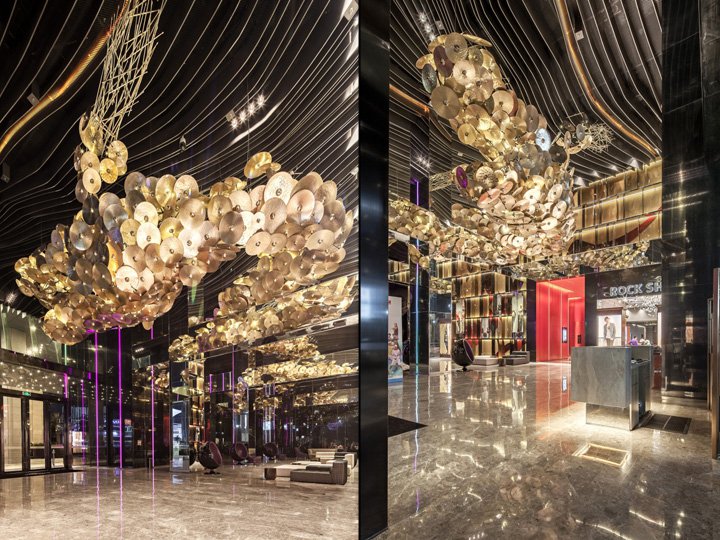 Therefore, they turned to CL3 to enhance their project delivery for the China market. The design takes on the strong brand DNA of rock music and superstar memorabilia to create a vibrant and energy filled interior. A custom designed golden dragon made of drum sticks and cymbals sets the tone for the arrival experience.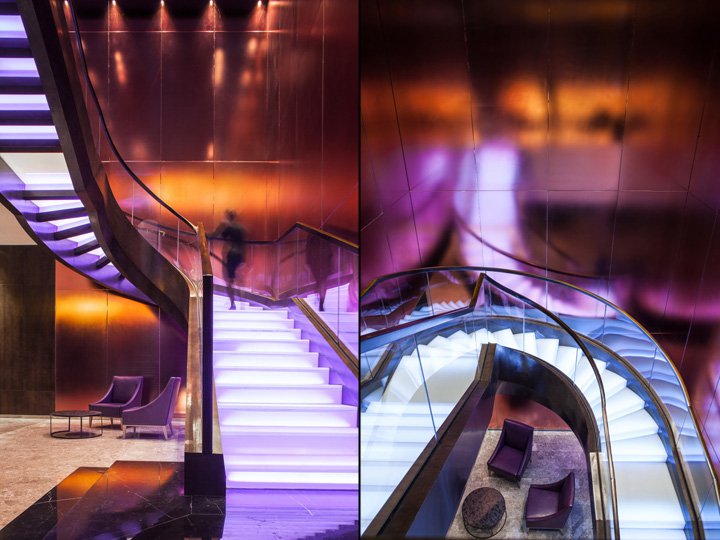 Protruding outside of the entrance façade, the gold dragon, made of 1680 of cymbals, meanders through the 10 meters tall lobby space to lead visitors to a red glass elevator lobby that will bring them to the reception on the 5th floor.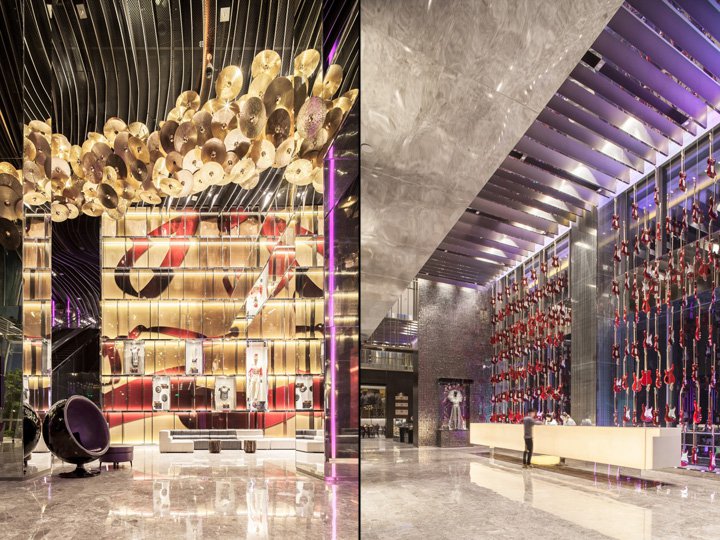 Here, another installation of 160 red guitars forms the backdrop of the reception desk. The lobby lounge on the right is filled with hard rock memorabilia including a wardrobe work by Rihanna, and a jamming area for music enthusiast.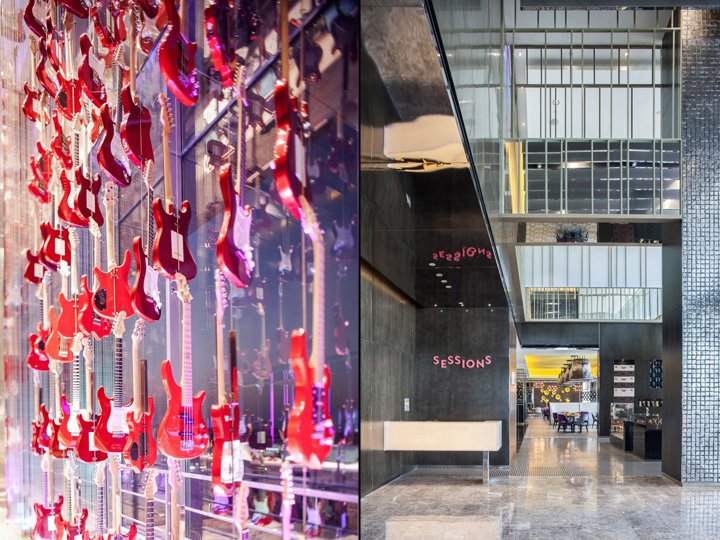 Left of the reception is the All Day restaurant "Sessions" which uses vinyl records as its motif for the wall artwork and screen partitions. The design carefully creates various ambiance for dining experience, Private Dining Room and semi private alcove for group events.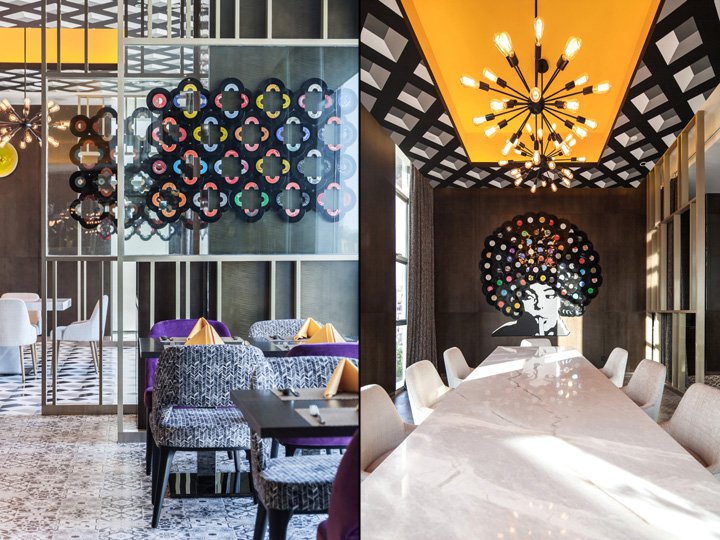 The 258 guestrooms includes standards, suites and presidential suites. The 50m² standard room features a rotated bed on a round psychedelic colored carpet, and a fully open bathroom with a window bath tub. Custom designed furniture are inspired by mid-century vintage pieces.