Handbag Collection By Bvlgari And Central Saint Martin - Luxury Retail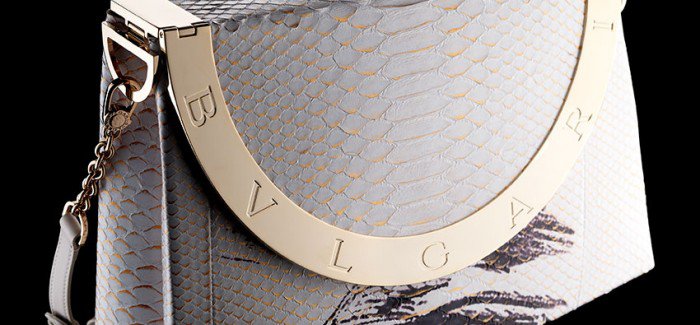 A collaboration between two famed names such as Bvlgari and the Central Saint Martin art school could not result in anything less than a spectacular product. As it happens, the two joined hands in order to create a series of fresh iterations of Bvlgari's Serpenti, Bvlgari Bvlgari and Monete handbags, albeit in the form of 3D prototypes.
To clarify, the Italian fashion house allowed three talented designers to visit their atelier in Florence, Italy and to create the prototypes in question. Aided by skilled craftsmen, the designers did an exceptional job and provided the brand with some impressive ideas for their future projects. One particular model will actually be featured during the 40th anniversary of the Bvlgari Bvlgari code. The project lasted for six weeks and it was clearly a success.