'Hackett's Wonderful Gifting Machine' - Luxury Retail
HACKETT'S WONDERFUL GIFTING MACHINE CHRISTMAS WINDOW DISPLAY
For Christmas this year, Hackett proudly presents its Wonderful Gifting Machine.
The window scheme was designed, produced and installed by Harlequin in collaboration with Matthew Thurston, global head of creative services, and the team at Hackett.
The scheme features in 27 stores, from Munich to Miami.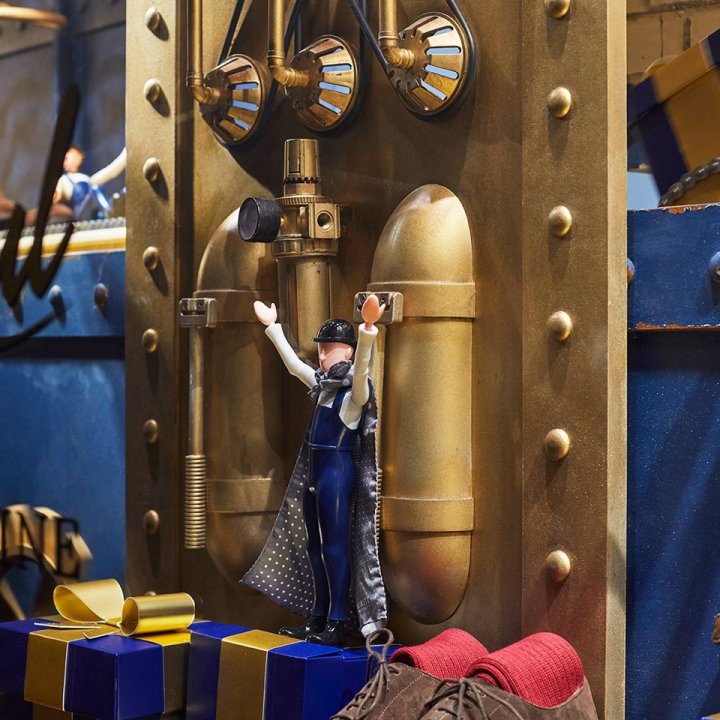 The windows feature gifting conveyor belts and claw retrievers in a London warehouse setting. Harlequin designed the ultimate factory production line for Hackett to deliver product boxed up in time for Christmas Day.
Mini Hackett helpers were 3D printed, moulded and cast, each with their own unique positioning.