GUCCI'S OPTICAL WINDOW - Luxury Retail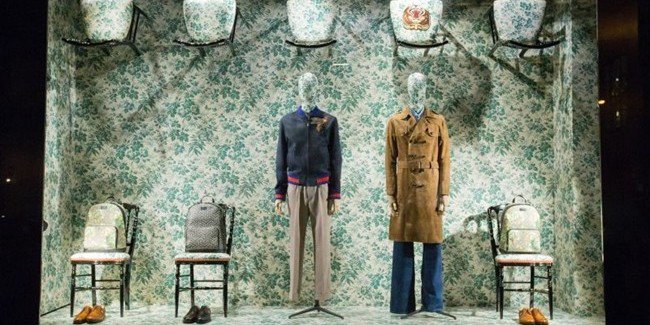 GUCCI'S OPTICAL WINDOW DESIGNS FOR ALESSANDRO MICHELE'S 2016 CRUISE COLLECTIONS
Gucci unveils the window-design concept that will showcase Alessandro Michele's 2016 Cruise collections for women and men from September in stores worldwide. The windows take their inspiration from Michele's 2016 Cruise runway show for women, which featured the Herbarium rose print, and it is this motif that is the foundation of the new displays. Each window becomes a mise-en-scène comprising floors, walls, chairs and a tailor's dummy all covered in this pattern. Chairs protrude horizontally from the back wall or are fixed upside down to the ceiling.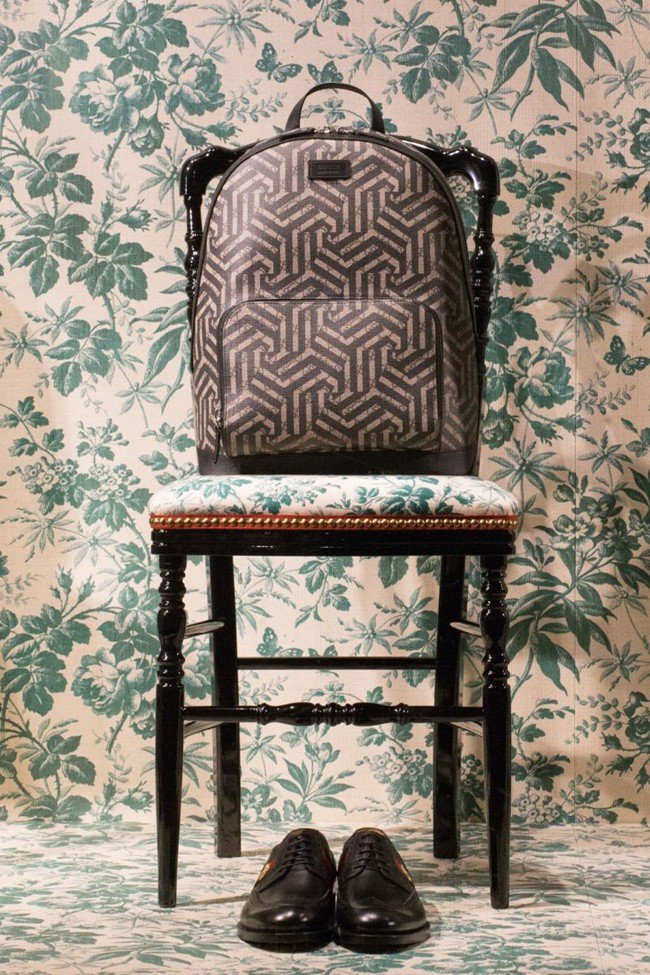 The effect is one of an optical dreamscape – surreal and disruptive, where our sense of scale and gravity is distorted. A hero chair in each window features a hand-embroidered motif: a serpent for women's windows and a tiger for men's. The women's windows feature the Herbarium rose pattern in cerise, while the men's is in emerald green.
Accessories will be displayed on the chairs and ready-to-wear will be showcased on the tailor's busts. The blanket use of the Herbarium print not only exaggerates the optical illusion, but also serves to highlight the products by forming a uniform backdrop.