Great-Looking Zero Vespa Segway Scooter by Bel & Bel - Luxury Retail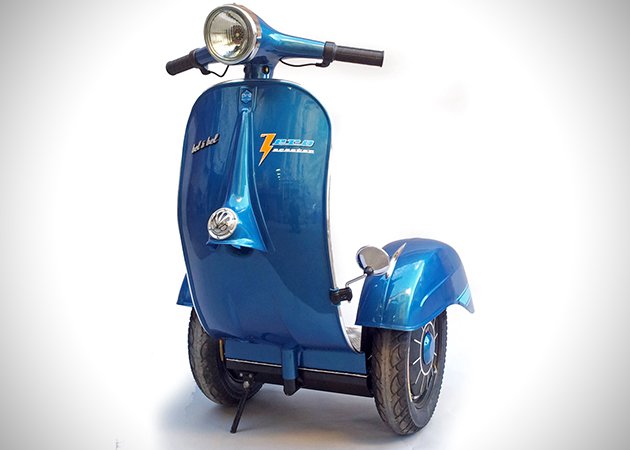 The fantastic Vespa-inspired Segway was designed by a Spanish company called Bel & Bel.
This lovely little 2-wheeler basically functions just as any regular Segway does, but we have to admit that its looks represent a major improvement over the standard model.

If you don't know how a Segway works, we'll tell you that it is based on 2 electric-powered wheels and a gyroscopic stabilization system.
Each Zero Vespa Segway is made entirely by hand and can be customized according to the client's preference in terms of paint color, company logos and trim. With a top speed of 12 mph and a range of 18mph, the Zero Vespa Segway offers a highly versatile and practical means of transportation on short distances, which makes it perfect for everyday city use.