Graff Hallucination - Luxury Retail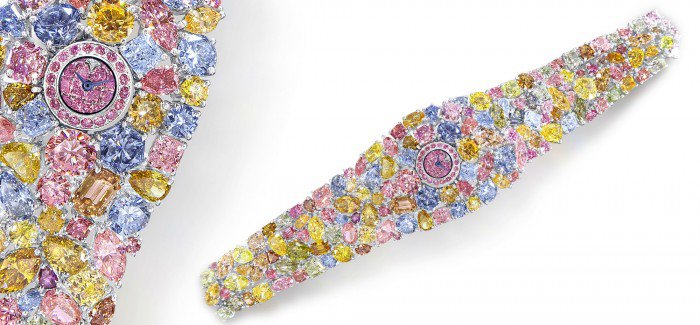 The Graff Hallucination, designed by London jewellers Graff Diamonds, is a 110-carat watch coated in colourful rare diamonds.
This wristwatch, set with 110 carats of rare coloured diamonds and created by British jeweller Graff Diamonds, it may not be the most efficient watch in the world, but it is certainly one of the most spectacular.
"The Graff Hallucination is a sculptural masterpiece; a celebration of the miracle of coloured diamonds. For many years I have thought about creating a truly remarkable watch that illustrates our all consuming passion for diamonds. The Hallucination has made my diamond dream a reality." – Laurence Graff said in a statement.
As commented signature realization cost thousands of hours to complete this work. So is the new jewel of Graff Diamonds , a wristwatch valued at 40 million euros and presented at the 2014 Baselworld.