Fendi Café And Peekaboo Bar In London - Luxury Retail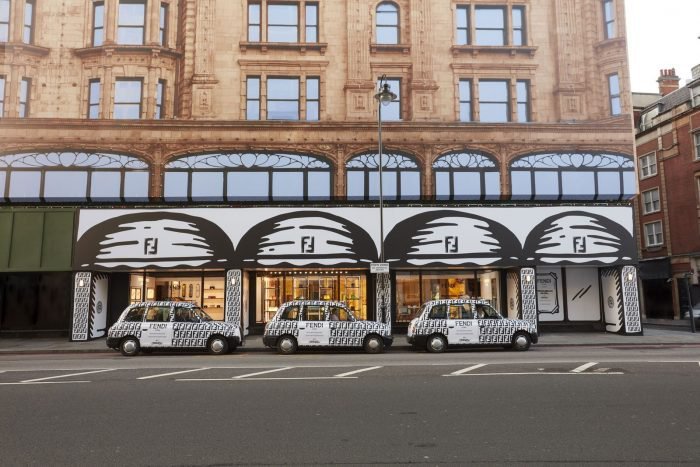 Fendi Opens Café And Customizable Peekaboo Bar In London
Italian luxury maison Fendi has taken over London for the summer with a themed café and Peekaboo bar at renowned retailer Harrods.
Collaborating with LA-based artist Joshua Vides, the ground floor pop-up is covered in his signature monochromatic graphics, contrasting the vibrant and glitzy bags on offer to shoppers within the space.
The Peekaboo bar itself is completely made-to-order, so customers have the opportunity to produce a totally unique Peekaboo bag of their own for the first time ever. You'll be able to pick and mix three key elements of the bag – the body, handle and strap – to design your bag and the possibilities are almost endless. There are 20 different iterations of the body available as well as 25 variations on the removable handle and seven for the strap. Additionally, you can pick up a Defender cover for the Mini Peekaboo and have it personalized with the initials of your choosing.
Upstairs on the 5th floor is the Fendi Caffe, a unique space also boasting Vides' artwork as a surreal backdrop for a well-earned snack. Thanks to the visually-stunning space itself, the latte art and monogrammed cakes and crockery, this makes for the ultimate Instagrammable pit-stop.
Take a look at the space in the gallery above –you can stop by the Peekaboo bar until July 28 whilst the Fendi Caffe will remain open through August 31.