Dolce & Gabbana's London flagship - Luxury Retail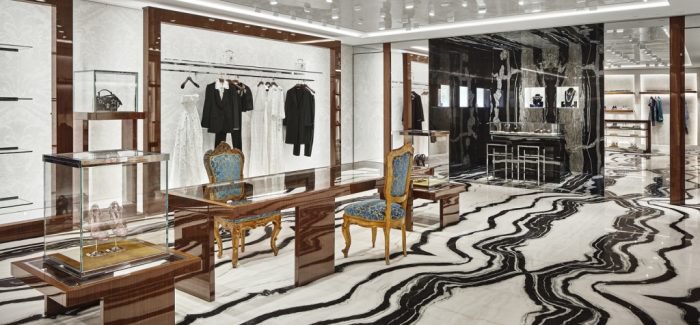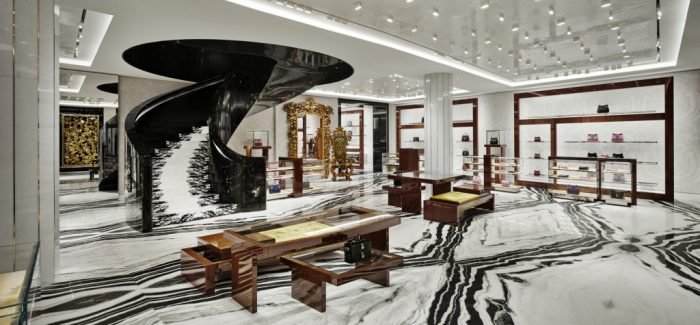 Dolce & Gabbana plants its flag on London's Old Bond Street
When asked to design a flagship in London for Dolce & Gabbana (Milan), French-born, Tokyo-based architect Gwenael Nicolas of Curiosity Inc. (Tokyo), searched for a relevant connection between the baroque imagery and Latin heritage of the luxury
Italian fashion house and the vibrant elegance of jolly old England
The designer was charged with creating a dialogue between the world of Dolce & Gabbana and the extremes of London – from the dignity of its royal family to the influences of avant-garde punk culture. After much consideration, the solution led to a stunning black and white environmental palette.
Nicolas refers to "the baroque poetry of nature," that inspired dramatic surface treatments, such as panda stone from China, and Copacabana stone from Brazil.
"When you look at the space you cannot imagine it is made of stone," he says. "You imagine the hand of an artist with a huge brush that would trace the pattern on the floor like a Japanese shodo [calligraphy]."
The biggest hurdle facing the design team was the topology of the store and the resultant traffic flow through all levels of the selling environment. A dynamic staircase that serves as a focal point and key driver of vertical transportation was crucial for the success of the project. A central spiral structure, framed with black Marquina marble on its sides, and contrasting hand-crafted inlaid white Carrara marble stairs, create a compelling invitation to the floors above. Large strategically positioned black and white stones run throughout the boutique to reference a raging river moving visitors from one zone to the next.
An expressive application of light adds a sense of drama to the six-level, 24,875-square-foot store. In addition to illuminating product, it acts as a powerful tool to enhance the location's geometry. A reflective stone surface treatment on the floor coupled with the strategic placement of points of light on the ceiling mitigates the challenge of a low ceiling height as the light above reflects off the floor below.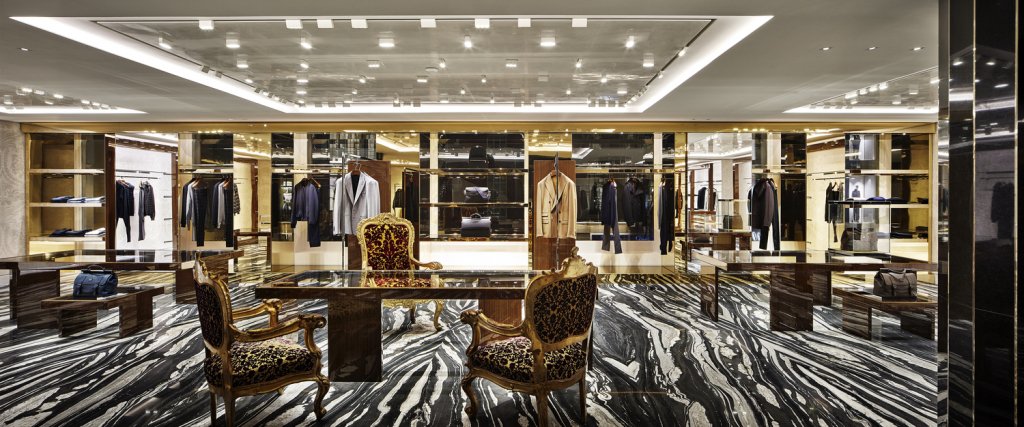 An open exterior façade, emblematic of the building's baroque heritage, welcomes the energy of the street into the interior while allowing the Dolce & Gabbana brand imagery to project outward.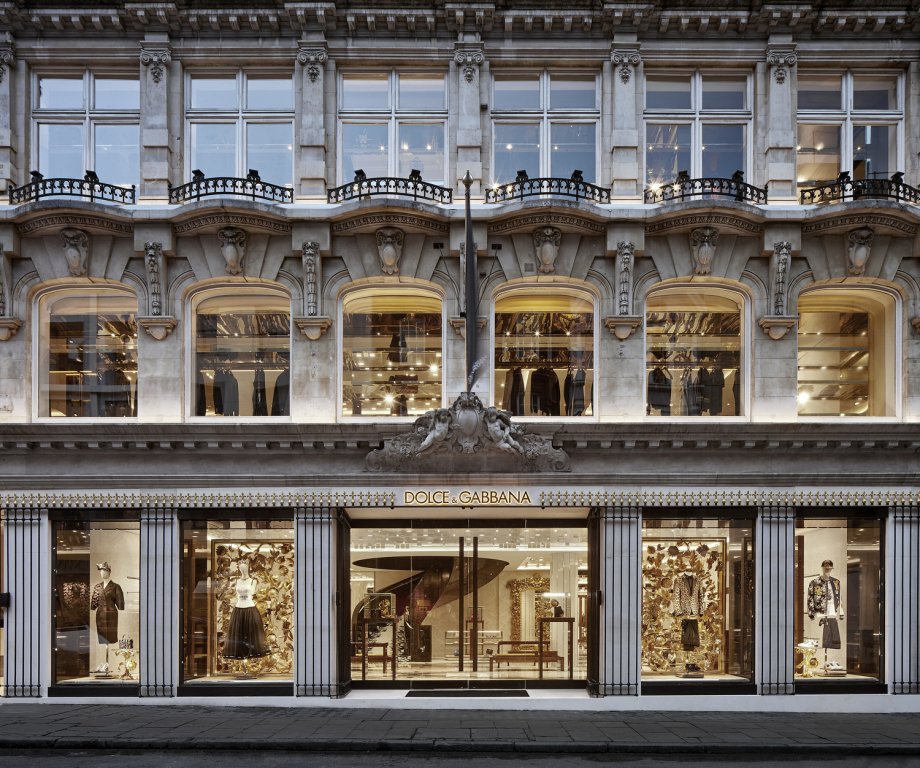 With a flair for the dramatic and a nod to the ornate, Dolce & Gabbana's London flagship clearly captures the spirit of the brand and the flavor of the British locale.