Dolce & Gabbana Limited-Edition Light Blue Scent - Luxury Retail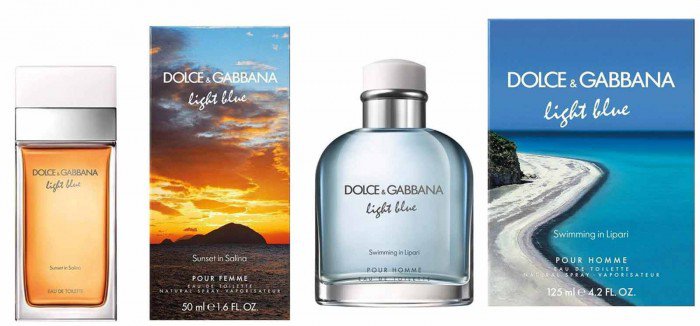 Dolce & Gabbana introduces a range of fresh new fragrances, to greet the soaring temperatures of summer. 
Blended specially for the summer of 2015, the two sets of perfumes, titled Light Blue, are available in limited-edition batches.
The Light Blue–Sunset in Salina has the notes of vine and violet leaves, followed by yellow freesia and orange, with base notes of amber, cedar and musk. It evokes the essence of a romantic evening by the sunset.
The Light Blue-Swimming in Lipari is designed for an ideal Mediterranean vacation. It exudes a burst of sea salt scents with the freshness of grapefruit. Its middle notes are mandarin and aromatic rosemary with a hint of ambergris and dry woods.
Released in 2001, Light Blue is one of the most popular fragrances from Dolce and Gabbana. However, every summer the brand offers the scent in different versions in a bid to give its patrons something new every year.
The limited pieces of this perfume can be purchased at Dolce & Gabbana stores across the globe next month onwards, that is when the prices will also be revealed.