'Dior, The Art of Color' at MoCA - Luxury Retail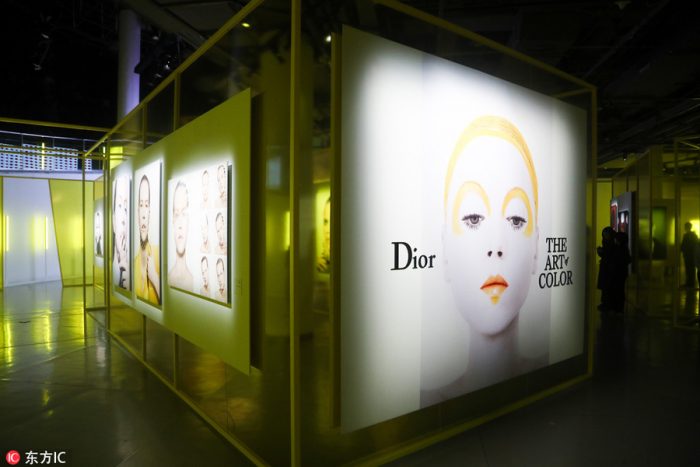 'Dior, The Art of Color' exhibition held in Shanghai
MoCA is the home of the globetrotting exhibition "Dior, The Art of Color," which spotlights the house's love of color.
It features images of the work of Serge Lutens, Tyen and Peter Philips, the Creative and Image Director of the House's Makeup. It presents films with expressionist accents by Serge Lutens, photographs of Tyen's sensual aesthetic, and images that are homages to color, orchestrated by Richard Burbridge and Peter Philips.
The exhibit reveals the creative processes of these three Artistic Directors who succeeded each other to head up the House's makeup. This traveling exhibition retraces the story of Dior makeup in 12 shades.
Red, the Dior manifesto color since 1949, which is when the first lipstick, baptized Rouge Dior, was launched in a limited edition. Pink, "the sweetest of colors," according to Christian Dior, is also highlighted, and in several shades: pastel, powder and fuchsia.
The visitors can explore photographs of a nude look punctuated by pure green on the lips and eyelids, the work of Peter Philips. There is also a face is striped in shades of blue, in tribute to Christian Dior's fascination for this hue which alone could "rival black," as he notes in his "Little Dictionary of Fashion." There is also a subtle and nuanced art that's also captured in the book "Dior: The Art of Color" published by Rizzoli.
The exhibition will be on view through April 9, 2018, at MoCA (Museum of Contemporary Art Shanghai)