Coco Flash Club - Luxury Retail
Coco Flash Club, Chanel's new pop up
If Chanel knows how to create surprise with its fashion shows, the Maison de la rue Cambon also dexterously handles the art of reinvention through its pop-up stores.
After the highly acclaimed Coco Game Club and The Red Laboratory, the brand creates the sensation these days in Asia with the Coco Flash Club.
Chanel nightclub
Back to the 80's! On the occasion of the launch of its new Rouge Coco Flash lipstick, Chanel immerses visitors in a unique atmosphere described as "Beauty Disco".
Neon spirals, double C galore, backlit checkered dancefloor, projections, mirror balls and lighting effects recreate a more lifelike festive atmosphere. Near the dance floor, an installation of ghetto blasters and turntables alongside a wall of vinyl records whose names are inscribed as staggered references to titles or lyrics of musical hits such as "Shine Bright Like Red Lips" ("Shine bright like a diamond" by Rihanna), "Should I Red or Should I Pink" ("Should I Stay or Should I Go" by The Clash) or "Hey! Ho! Let's Gloss … "(" Hey! Ho! Let's Go "by the Ramones).
An interactive luxury experience
One of the masterpieces of space is certainly a revisited juke box allowing the visitor to choose a light and sound atmosphere by pressing one of the five buttons recalling the hues of the Red Coco Flash. And if the Coco Flash Club offers a series of spaces designed for shooting – a wall of clubbing posters, mini stage equipped with musical instruments … – it also offers a whole wall of fragrances. Presented in the style of a bar, the latter invites you to a blind olfactory tasting, each scent being presented in a cocktail glass.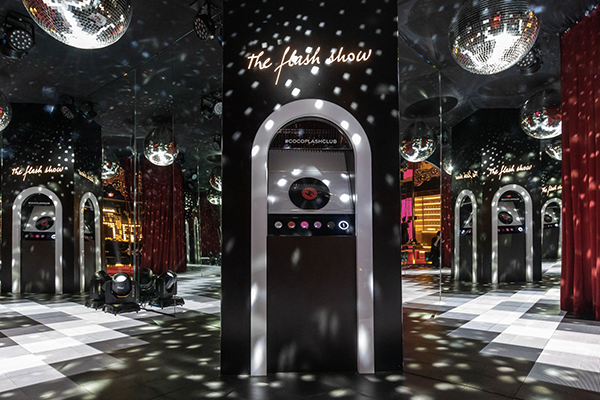 The experiment is also continuing backtage with a zone arranged in the manner of a lodge. Nestled in movie chairs named Lily Rose Depp, Ann Hsu or Mademoiselle, visitors face large mirrors with light bulbs and have the opportunity to test the make-up range of the brand, including products. from the Boy Boy Collection.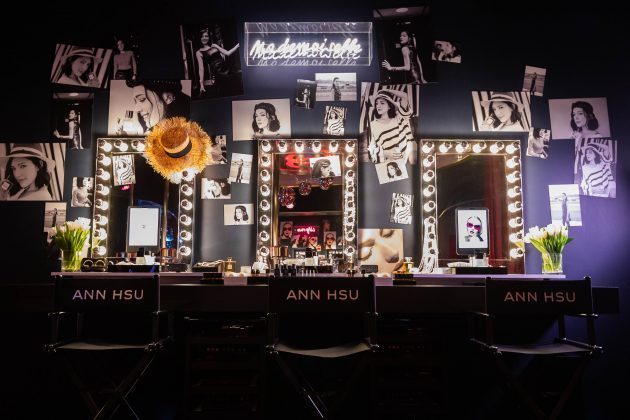 Originally presented in Canton and Taipei, the Coco Flash Club will be presented in Singapore and Hong Kong, by reservation only (the approximate duration of the experience is estimated at 60 minutes). And while waiting for a potential presentation in France, it is always possible to wait while trying the 27 shades of the Red Coco Flash directly on the site of Chanel thanks to a new option in augmented reality …