Boucheron High Jewellery Timepieces - Luxury Retail
The famous French jewellery house Boucheron has just unveiled their latest high jewellery creations, two gorgeous timepieces. Actually, any new creation from Maison Boucheron is worth talking about, but these new watches are beyond everything else we've seen from the French brand.
First off, let's take a closer look at the Boucheron Plume de Paon watch. It boasts bold femininity, as its feather design will swirl delicately around the ladies' wrists. The luxurious watch will also come with white marble marquetry, which amplifies the dimensions of the watch in a sublime manner. This fashion masterpiece was finished off with a tiara, set with diamonds that cradles the watch.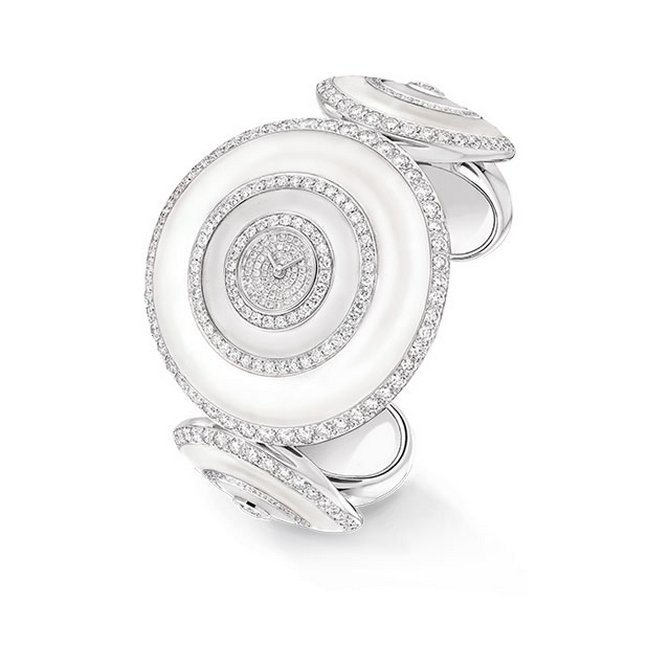 On the other hand, the Soleil Radiant timepiece is a symbol of sophistication, inspired by the natural effect of water ripples. Comprised of five gold dome-shaped pebbles adorned with three waves of diamonds, the timepiece looks beyond mesmerizing; it might have something to do with the diamond paved design.
These are both unique pieces, so we'll let you decide upon the price.