B&O PLAY launches new headphones H3 and H6 BeoPlay - Luxury Retail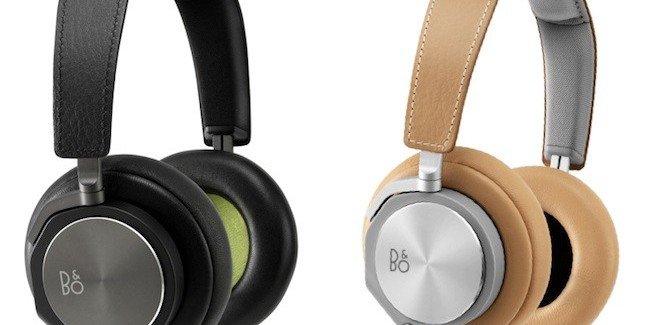 B&O BeoPlay H3 and H6 aluminium headphones treat your ears
The BeoPlay H3 headphones are a pair of in-ear earbuds for tuneage treats when you're on the go. The BeoPlay H6 headphones are a flexible pair of over-ear cans. Both have been designed in collaboration with Danish industrial designer Jakob Wagner.
The BeoPlay H3 earbuds feature a 10.8mm driver and the new Micro Bass Port, in a unibody frame milled from a single block of high-grade solid aluminium. The earbuds come in charcoal, light grey or red, with 23 teensy-tiny ventilation holes. 23 holes? Whatever will they think of next?
The BeoPlay H6 cans pack 40mm drivers with neodymium magnets and an internal bass port, with the focus on a clear midrange and balanced bass and treble sound. The H6 weighs 230g and also boasts anodized aluminium on the adjustable slider arm and cover plate, with memory foam in the cans to adapt to the shape of your head, like a memory foam mattress for your lugholes.
The B&O H6 cans have an input on both sides, with the option to daisy chain other phones or MP3 players into the headphones. And the cans are covered in solid cowhide leather from New Zealand — they don't have barbed wire there, apparently, so the cows don't get scratched. Go on, treat your ears — it's what the cows would have wanted.