Bergdorf Goodman "Destination Extraordinary" - Luxury Retail
Bergdorf Goodman Unveils 2016 Holiday Windows
Luxury New York city retailer Bergdorf Goodman has unveiled its annual Holiday windows at its Fifth Avenue flagship.
This year, Bergdorf Goodman took the connection one step further, decking its iconic holiday windows in flora, fauna, and bejeweled primates in "delirious remakes of the classic dioramas seen in natural history museums," says David Hoey, senior director of visual presentation for the New York department store. He also cited the paintings of Henri Rousseau and 12th-century Chinese watercolor mountainscapes as inspiration for the larger-than-life scenes.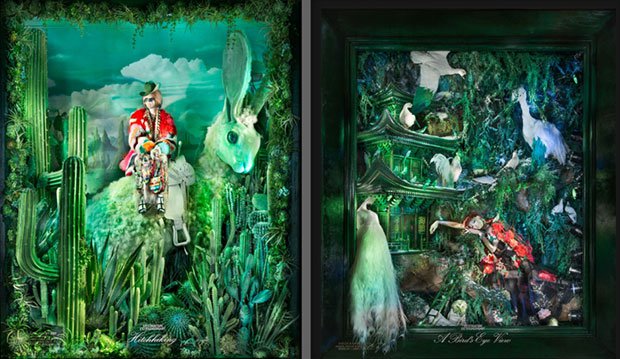 There are five fantastical still lifes depicted under the theme "Destination Extraordinary"—The Book Club, The Scenic Route, The Winter Garden, The Hitchhiker, and Bird's-Eye View—which range in design from a dense green jungle to a deep-blue lagoon complete with a tightrope-walker mannequin dressed in CD Greene. Nine months in the making, the displays showcase the work of specially commissioned artisans, who created hand-painted backdrops, highly embellished objects, and unique set pieces.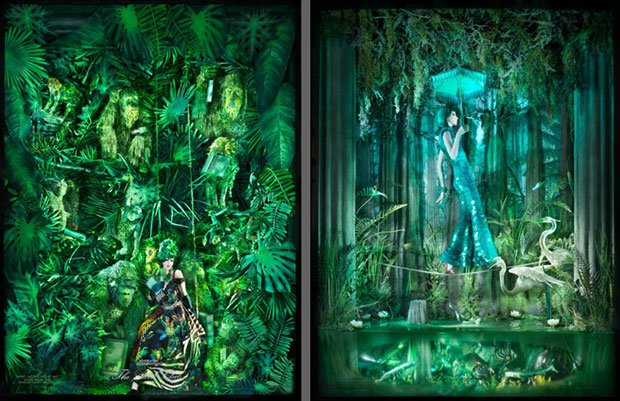 In addition to the street-facing windows, the department store collaborated with New York event designer David Monn to build an interior installation inspired by the architecture of the newly remodeled main floor. Each room boasts a different theme, creating the feeling that you are traveling through multiple eras. Eager to get a closer look? The holiday windows will be on display through January 2, 2017—just don't tap on the glass.