Bentley Continental GTC V8 - Luxury Retail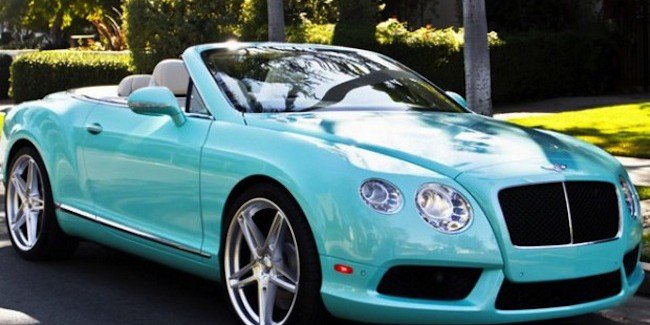 Made exclusively for Bentley Beverly Hills.
Bentley motoring firm wanted to launch a new limited edition inspired by the color of the jewelry firm Tiffany & Co., Beverly Hills GTC V8 Limited Edition Bentley Continental.
This edition is limited to only three copies, and the highlight is the paint used to it: a light blue pearl. Two of these three issues will be convertible, while the remainder will be a coupe.
Special features
Among its special features find personalized plates, spare wheel, rear view camera, power opening and closing boot, seat massage and ventilation for the front seats. There are also some other options like interior light gray roof, system link with home and black roof. As for the wheels, this limited edition comes with a choice of matte black with silver finish that measures 22 inches in diameter.
By embelezzia.com