'Belmond Andean Explorer' - Luxury Retail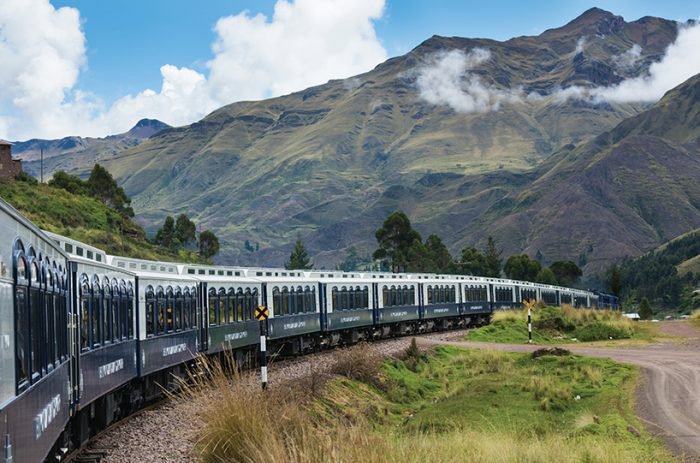 The 'Belmond andean explorer' is south america's first luxury sleeper train
Hotel and leisure company Belmond has launched south america's first luxury sleeper train, offering passengers a new way to explore some of peru's idyllic locations.The Belmond andean explorer allows travelers to journey across the Peruvian andes in complete luxury, with a selection of one- and two-night itineraries available between Cusco, Puno and Arequipa. The journey, which is one of the world's highest train routes, takes in natural landmarks such as lake Titicaca and Colca Canyon.
Belmond's luxury train transports up to 48 passengers and features interiors designed by inge moore of london-based studio Muza lab.
'I wanted to connect the interior with the location and make it a holistic journey of discovery,' explains moore. 'The 'journey' starts with the immediate surroundings — a place to calm the senses, enable a new state of 'slow living' and relaxation whilst connecting with nature. Colors and textures are inspired by peruvian nature — soft ivory alpaca tones, andean slate greys and woven textures and handicrafts.'
The train comprises a number of different carriages, each offering different environments to unwind and relax. the piano bar car includes a medium grand piano, while at the rear of the train, the observation car features an open deck that offers unobstructed views of the surroundings. by night, the car becomes a place to enjoy a pisco sour cocktail and dance to live latin music. Dining cars serving authentic peruvian food, as well as an on-board boutique gift shop and library, are also included.
The Belmond andean explorer offers guests sweeping views of snow-capped mountains, enormous skies, majestic lakes and herds of alpacas, llamas and vicunas grazing on the altiplano. Stepping off the train, experiences include a private tour of the floating islands on lake Titicaca, The highest navigable water in the world, and lunch on a private beach with views across to the glacial peaks of La Paz, Bolivia.