Aston Martin Picnic Hamper - Luxury Retail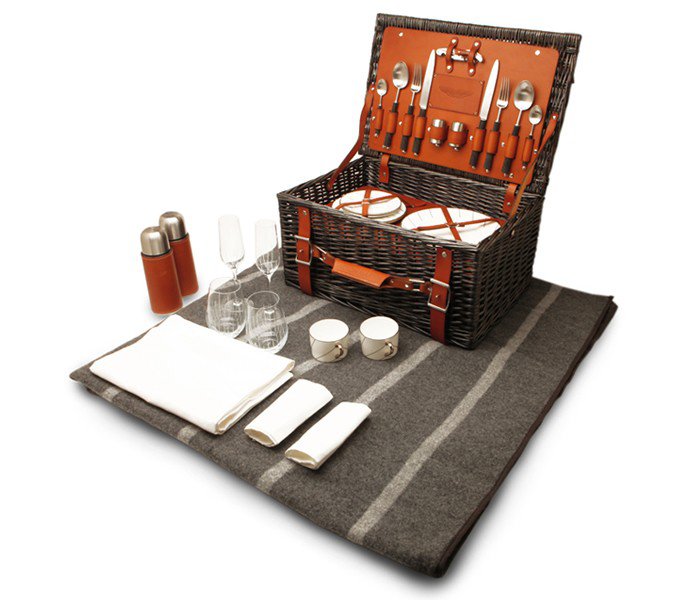 Aston Martin Picnic Hamper Brings Summer Class
Aston Martin is always looking for new ways to allow us to enjoy their good taste, luxury and finesse. So, the legendary car maker has joined forces with the well-known silversmiths Grant Macdonald to develop a drool inducing homeware range, packaged in a chic picnic hamper.
That's how the Aston Martin picnic hamper was born, featuring a unique blend between elegance and style, not to mention luxury and functionality. Created using only the finest materials, including 100% Scottish lambswool, English Fine Bone China and Irish Damask Linen, this wonderful picnic hamper is truly one of a kind.
The attention to detail is at its highest, with the hamper featuring a unique Aston Martin brand pattern inspired by the company's logo. The beautiful saddle leather was hand cut, stitched and encases exactly 28 components in the hamper.
Clients may decide the color of the leather lining inside, which can be tailored to their own taste and could even match their Aston Martin car. Don't think about it any longer: take your significant other on the ultimate luxury picnic experience, with this finely crafted hamper.
You'll have anything you need here: two sets of 20 cm plates, 18 cm plates, cups and saucers, spoons and forks, Irish damask linen napkins, lead free crystal champagne flutes and crystal tumblers, stainless steel and resin knives, and so on and so forth.
This luxurious Aston Martin picnic hamper will be available in spicy red leather, French blue and classic tan and will set you back around £1,950 ($3,066).