6 Japanese cafe's 3D Latte art - Luxury Retail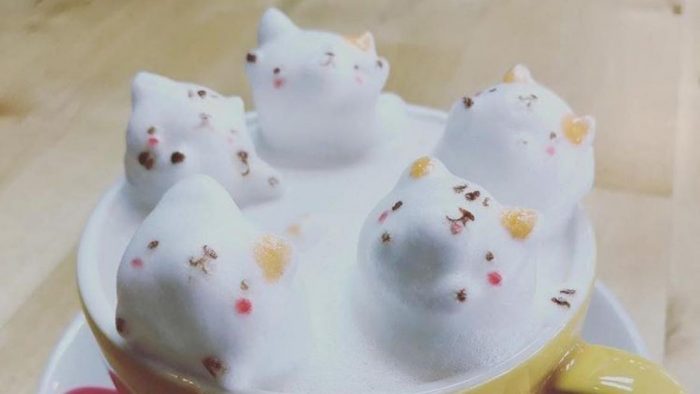 6 Japanese cafe's that turn coffee into mind-blowing 3D Latte art
Given Japanese's love for manga and anime, it shouldn't surprise anyone that they excel in turning coffee into pieces of art, too
While Japan is most famous for its tea culture and matcha, the love of coffee has also hit the country. Since coffee's introduction in the 18th century by Dutch traders, on average Japanese consume 10.93 cups of coffee per week with a special coffee culture such as their coffee house kissaten and Japanese iced coffee. Here are six cafes that manage to turn milk foam and crema into masterpieces:
Reissue, Tokyo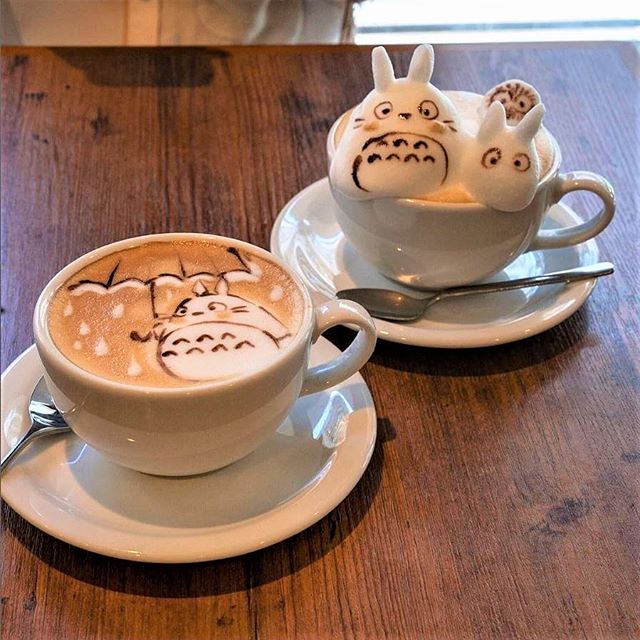 One of the unmissable spots for latte art, Reissue in Tokyo makes the cutest 3D latte art in Totoro, Pikachu and other cute animals. For those seeking something more personal, bring a photo and a realistic cartoon version will appear on your latte. With locations in Harajuku and Shibuya, it's easy to add it to your Tokyo itinerary.
Cafe ChocoTea, Sakado
Cafe ChocoTea is in Sakado is just north of Tokyo. Their most popular latte art consists of three little critters peering down out from the cup, which they also serve on a cone or in a teapot.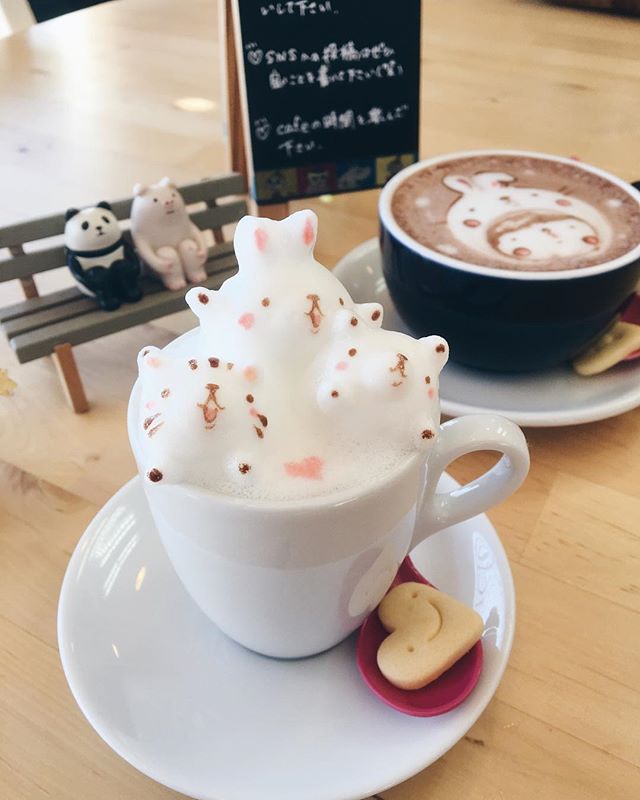 Nissan Crossing Cafe, Tokyo
If 3D latte art and cartoon drawing isn't enough, perhaps getting a photo printed on a latte will be. This ultra-modern cafe in Ginza can print a photo of your choice on a cup of latte. The photo is sent to a special machine which uses various shades of brown on white foam to create a brown-and-white photo on the latte.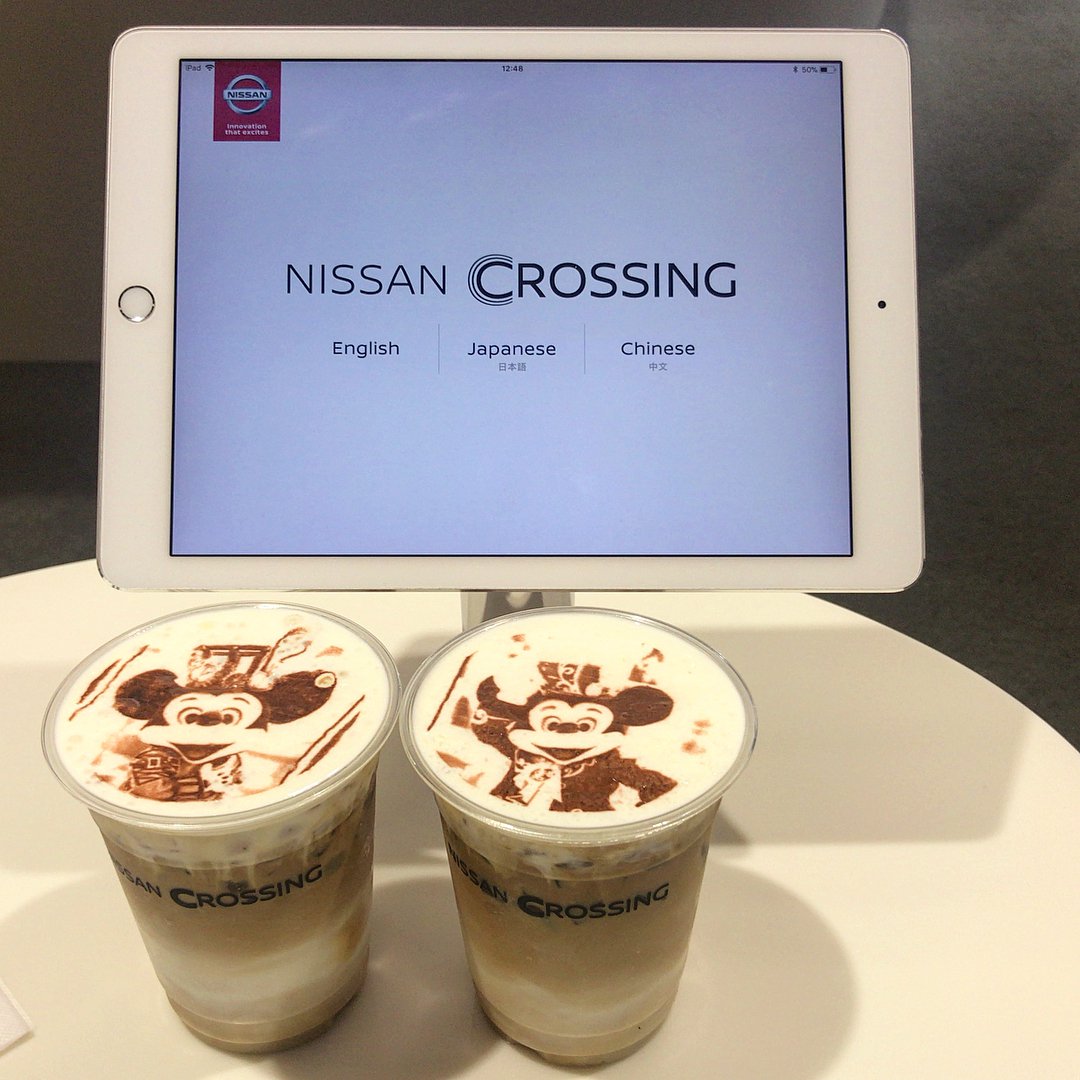 Saryo Suisen, Kyoto
Not all latte art is based on coffee, and Saryo Suisen's 3D latte art is sure to pop out with soothing shades of green instead of brown. Yes, they use matcha instead of coffee. Saryo Suisen is a traditional teahouse where one can indulge in all things matcha, including their famous parfait. It's difficult not to order a cute snoopy or bear 3D matcha latte as well.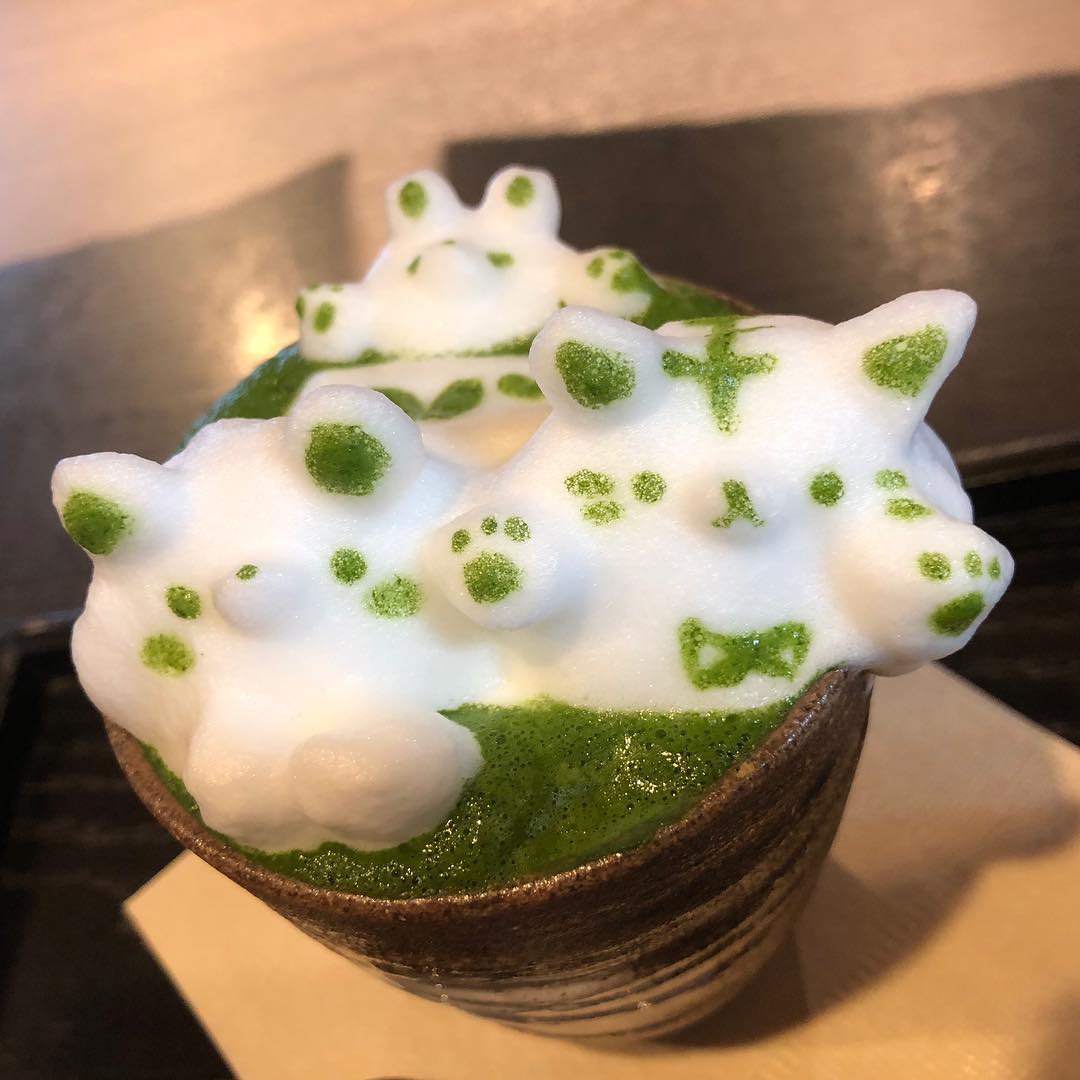 Elk Cafes, across Japan
Spreading over Osaka, Kyoto, Nara, Hyogo, Nagoya and Okayama, Elk Cafes chiefly sells pancakes but also whips up some cute latte art. 3D latte bears can be done on coffee, mocha, hot chocolate and milk for an additional 80 yen (73 US cents).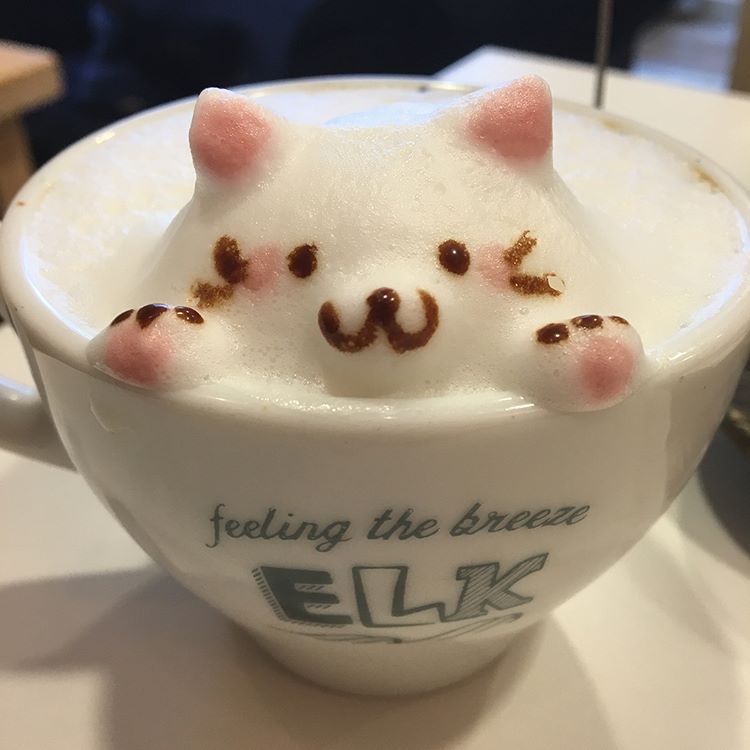 Bar Ista, Osaka
While this Osaka cafe doesn't have 3D latte art, the whimsical drawings on milk foam are just as quaint as the Italian style bar itself. Serving only Unir speciality coffee, Bar Ista is run by world coffee cocktail champion Fumiaki Nozato.