Guerlain #190yearsofcreation Afternoon Tea - Luxury Retail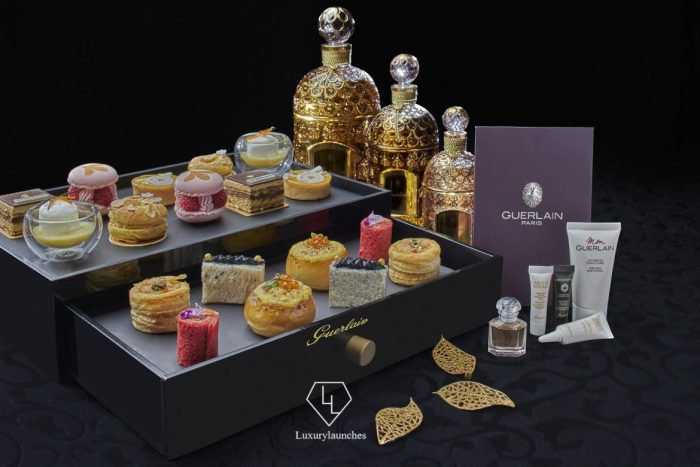 Guerlain celebrates 190 years of beauty with a special afternoon tea at the InterContinental Hong Kong
For their 190th Anniversary Guerlain is teaming up with the InterContinental Hong Kong to offer the exclusive #190yearsofcreation Afternoon Tea from August 15 – September 30, 2018.
The InterContinental Hong Kong's Executive Chef Maxime Luvara and Executive Pastry Chef Christian Gonthier drew inspiration from Guerlain's rich heritage and French savoir-faire to create an afternoon tea set that spotlights luxe ingredients, classic French recipes and delicate Parisian pastries.
Their confectionary creations pay homage to Guerlain's defining ingredients – Rose, Iris, Vanilla, Tonka Beans, Bergamot and Jasmine. Check out the full menu below:
Savoury Items by Executive Chef Maxime Luvara
Crab Meat with Bouillabaisse, Vol-au-Vent
Ham/Cheese/Truffle Sandwich "Croque Monsieur'' Style
Boston Lobster ''Thermidor'' Style with Brioche Bun
Foie Gras and Duck Rillette Sandwich Roll (with an iris inspired garnish)
Pastries by Executive Pastry Chef Christian Gonthier
Ispahan Macaron with Rose Petals and Raspberry Fragrance
Dark Chocolate and Coffee Opera with Gold Leaf
Lemon Tartlette, Mandarin (Bergamot inspired) Jelly and Soft Meringue
"Paris-Brest'', Caramelised Hazelnut and Mousseline Cream (with almond and jasmine garnish)
Grand Marnier Floating Island with Vanilla Sticks
As a chic finishing touch, all the items are served on a specially made Guerlain black box. Guests will also receive a gift box containing some coveted Guerlain product samples including:
– Abeille Royale Night Cream (3ml)
– Abeille Royale Eye Cream (5ml)
– Abeille Royale Black Bee Honey Balm (3ml)
– Mon Guerlain Body Lotion (30ml)
– Mon Guerlain EDP (5ml)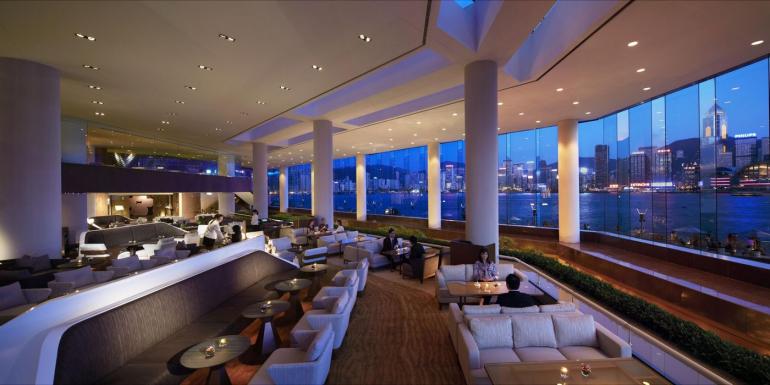 They also provide a Gift Card for a complimentary Abeille Royale Eye & Lip Massage Service. The Afternoon Tea Set is available Monday-Friday: 2:30pm – 6:00pm/ Saturday, Sunday & Public Holidays: 1:30pm – 6:00pm at a cost of HK$668 for two persons +10% service charge.