BURBERRY – SPRING GARDENS SPAIN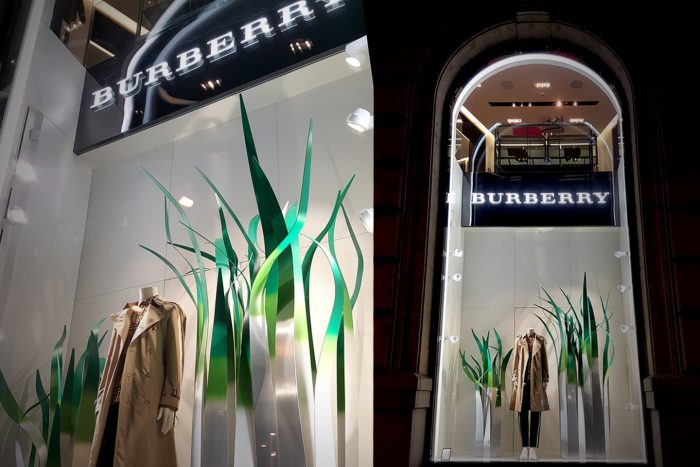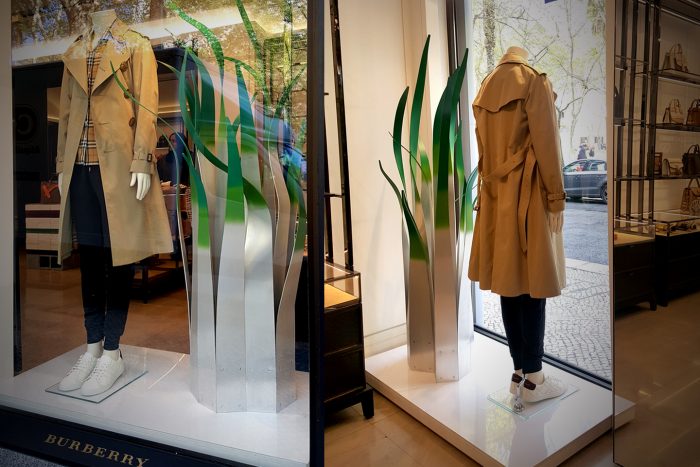 Burberry´s windows displays, Barcelona and Lisbon boutiques decoration
Burberry celebrates spring with a window design that mixes the natural with the artificial, aluminum becomes a huge plant, in a garden that it´s a scene for the mannequins that show the new collection of the brand.
Burberry's Barcelona and Lisbon boutiques, following the international design lines of the brand, order INSTORE to decorate the windows with this aluminum creativity.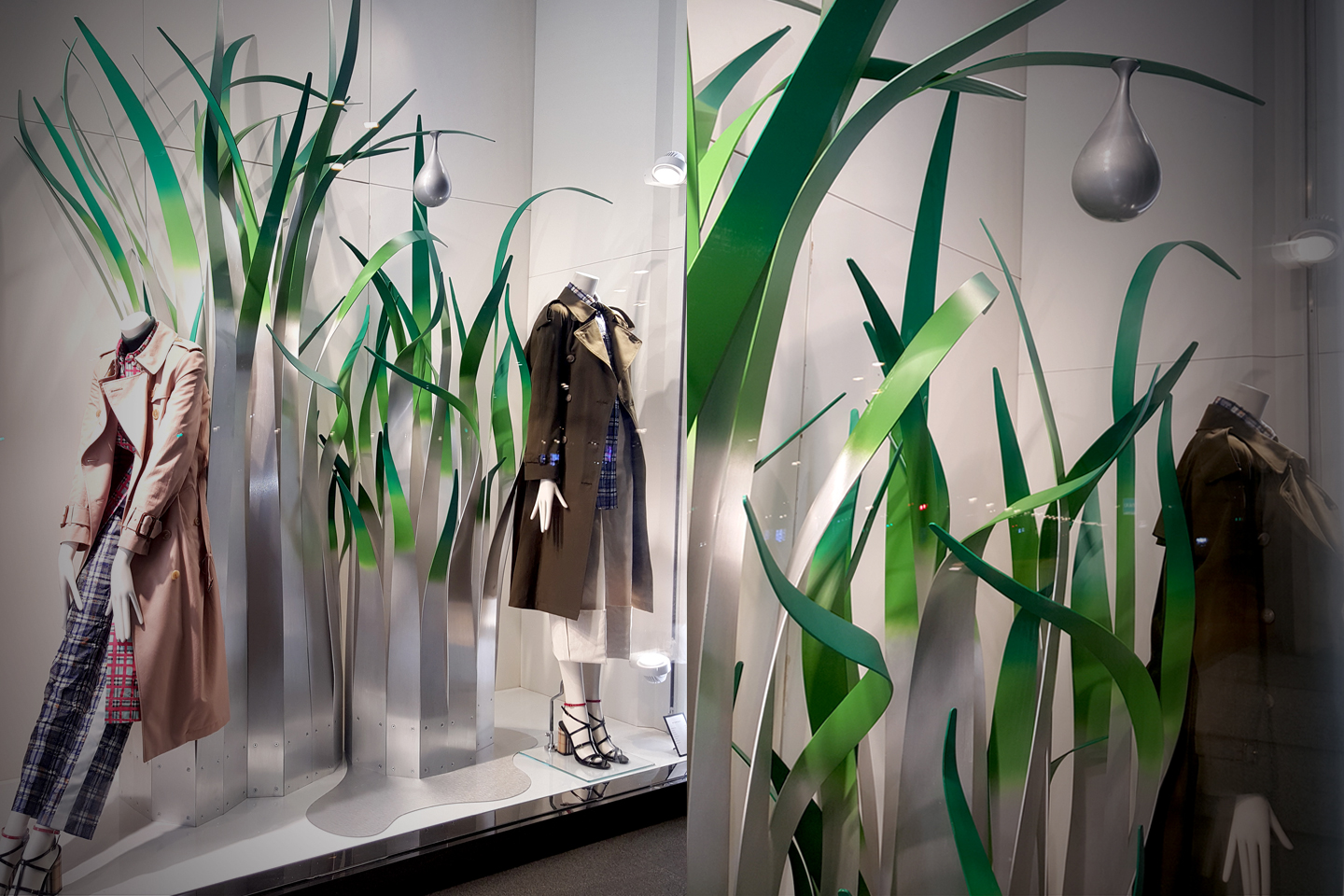 The design consists in the simulation of leaves of large plants made of aluminum, laser cut, molded and hand painted in green gradient.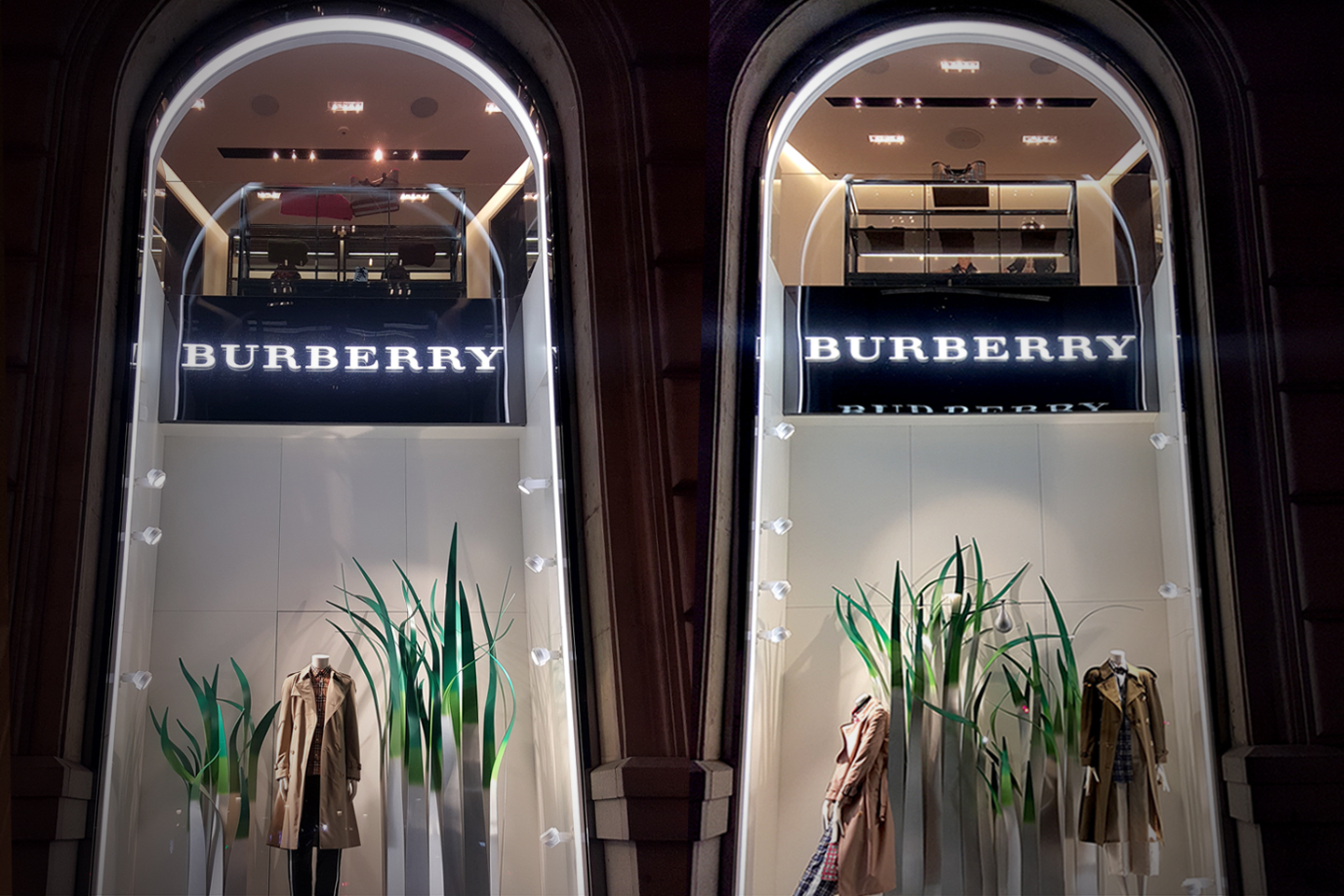 The different sizes and shapes of the decorative leaves generate mobility in the window display, there are a perfect accompaniment to the mannequins dressed with Burberry designs.